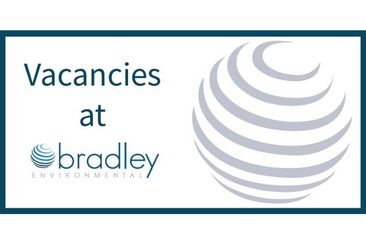 The following vacancy is being offered by UKATA member Bradley Environmental Consultants Ltd.
UKATA member Bradley Environmental Consultants Ltd is currently recruiting for a full-time Asbestos Trainer to cover the Midlands & South of England.
Roles and Responsibilities
The role involves the delivery of their existing portfolio of UKATA and BOHS approved asbestos-related training courses, including:
Asbestos Awareness
Non-licensed Work with Asbestos
Licensed Work with Asbestos
Duty to Manage
P402 - Surveying and Sampling Strategies for Asbestos in Buildings
P405 - Management of Asbestos in Buildings
Bespoke asbestos-related training
General ad-hoc health and safety training sessions
The successful candidate will also be involved with:
Improving and enhancing our existing courses, in line with legislative update
Planning, designing and developing new courses
Training, coaching and auditing new trainers
What We Bradley Environmental Consultants Offer You
Competitive salary, dependent upon skills, experience and qualifications
Work-life balance guarantee, including a time in lieu flexible working week
A generous out of hours benefits package
Paid travel time
Company vehicle (which is available for private use)
Company paid healthcare plan
Company pension (into which the company contributes 3% of qualifying earnings)
22 days' holiday per calendar year (which rises to 25 days after 3 years' service and 27 days after 5 years' service), plus the 8 statutory bank holidays
The successful candidate will also be given the opportunity to undertake further BOHS (or equivalent) qualifications, including the W504/CoCA, IOSH qualifications, training qualifications and the opportunity to develop their role within the department.
If you are interested in a rewarding career working for a highly respected, successful and established nationwide company, with over 30 years' trading experience, this is a great opportunity for you!
Published on Thursday 6th January 2022