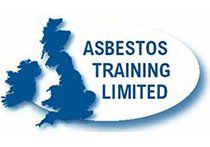 Asbestos Trainer
£32,500 - £38,000 + Company Vehicle + Benefits
Cambridgeshire - East Anglia
As one of the largest and most successful asbestos only training company's in the UK, Asbestos Training Limited continue its growth and now seek an experienced trainer being able to deliver UKATA asbestos training courses.
Essential
At least 3 years' experience within the asbestos sector, to satisfy UKATA tutor registration rules.
Be able to confidently deliver asbestos awareness and non-licensable training.
Full UK driving licence
As our client base is UK and oversees, willing to travel, sometimes overnight.
Be able to undertake face fit testing (qualitative)
Have a good understanding of delivery methods and able to engage with delegates.
A good sense of humour and confident.
Desirable
Able to deliver training to a licensable level to licensed removal, scaffolders, and ancillary companies.
Have a good understanding of asbestos surveying and management to deliver our suite of asbestos management training courses.
Have a good understanding of RPE used for asbestos removal works.
Be able to undertake face fit testing (quantitative).
A good health and safety knowledge and be able to deliver legionella training.
Our Training Centre offers both practical and theory training courses and offers a full range of classroom-based, online asbestos awareness and management courses and fully equipped to deliver UKATA approved non-licensed and licensable training.
As an Asbestos Trainer you be will visiting existing and new clients across the Midlands, London, South East and occasionally nationally and internationally, delivering our range of structured and bespoke training courses.
Ideally you will be based in the South East but would consider applicants who can work remotely delivering in house training courses.
For more information contact Jacqui on (01763 787150, Option 3), or alternatively send your CV across to jacqui@asbestostraininglimited.com for consideration.
This is a permanent full-time position but would consider part time for the right candidate.