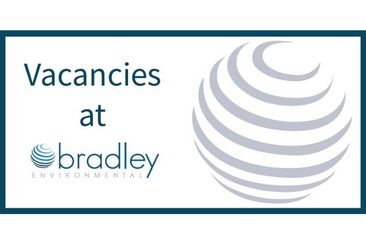 The following vacancy is being offered by UKATA member Bradley Environmental Consultants Ltd
Bradley Environmental Consultants Ltd are excited to announce that as a result of the continued support they have been offering to key clients during the Covid-19 pandemic and the continued success of their teams nationally, they are currently recruiting for a Trainee Laboratory Analyst and Technical Administrator.
Roles and Responsibilities
The successful candidate will be taught to identify asbestos in samples of building material within their busy UKAS accredited laboratory. The work is safe and requires patience, concentration and the use of a microscope. Full training will be given leading to a nationally recognised qualification. This role also requires a commitment to study in order to understand the legislative and quality requirements to pass a written exam, as well as gaining laboratory skills needed to pass a practical exam.
The role will also involve data input, liaising with technical staff, dealing with incoming calls and other more general administrative duties.
Person Specification
The successful candidate must also possess the following:
5 GCSEs including Maths and English
Have demonstrable administrative experience
Be looking for a long term career with the company (candidates looking for temporary work and previous applicants need not apply)
Good eyesight with or without glasses and good colour vision is required
A laboratory or scientific background and experience of using a microscope would be an advantage but not essential
The candidate must be computer literate with Microsoft Word and Excel experience and be able to adapt to specific online systems
The candidate must possess a good attention to detail, be organised and be able to interpret technical data
What Can Bradley Environmental Consultants Ltd Offer You
The hours of work are 37.5 per week Monday to Friday from 9:00am to 5:00pm.
Competitive training level salary of £18,915.00 rising to £19,500.00 per annum when qualified and authorised. Training usually takes from 3-6 months. Further increments will be rewarded in line with development. In addition, the benefits include company paid healthcare (long service award applies), company pension into which the company contribute 3% of qualifying earnings, 22 days' holiday (long service award applies) plus 8 statutory bank holidays and contractual sick pay.
Published on Wednesday 15th December 2021