The UKATA Board of Directors comprises of 10 elected members from the Association. The Board of Directors function is to provide strategic direction and governance of the Association. The Board of Directors each have individual responsibilities for a Portfolio or Working Group including; membership, new course development, brand, development, marketing, finance and technical.
To find out more about each Director, simply click on their picture.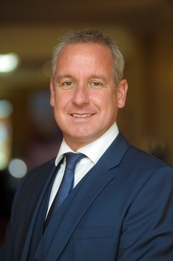 Graham O'Mahony
Chair
Licensable
Graham O'Mahony

Chair

Licensable
Graham O'Mahony has been actively involved with the Board of Directors for several years and is currently Chair of UKATA. Following his appointment as Chair, Graham set out a strategic plan for his first year of office, much of which has already been achieved. Graham has over twenty years' experience within the asbestos industry and in addition to running his own successful business, commits a significant amount of time to the Association. He is passionate about raising the standards in asbestos training and offers his expertise and time freely to UKATA for the benefit of the industry.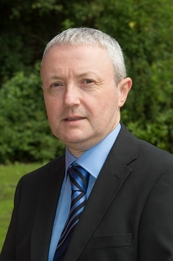 Stuart Miller
Deputy Chair
Licensable
Stuart Miller

Deputy Chair

Licensable
Stuart Miller has been a Director for over two years and is currently Vice-Chair of UKATA. Stuart has been employed by Kaefer Limited for nearly twenty-five years and has a wealth of technical knowledge gained by working on many asbestos projects during this time. Stuart is committed to sharing his knowledge for the benefit of all Members and the asbestos industry alike, which he clearly demonstrates by being the Lead Director for the complete overhaul of all UKATA Question Banks.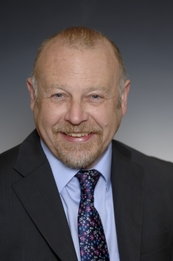 Chris Bishop has been an Asbestos Professional who has been in the industry for nearly twenty years. Chris has been an advocate for UKATA since inception and before 2008 a Member of the ATPWG. Having previously been employed by a UKATA Member he has since started his own successful training company becoming a UKATA Member in his own right.
Chris has served as a Director previously and is now in the second year of his current term of Office. Chris Bishop represents UKATA on the HSE ALG (Asbestos Leadership Group) as well attending speaking engagements on behalf of the Association.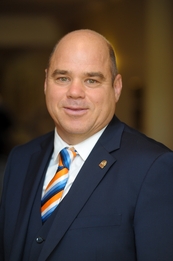 Gareth Jones has over 30 years' experience of asbestos with a wealth of technical knowledge enabling him to offer Licensable, Non-Licensable and Awareness training to the exacting standards set by UKATA. Gareth was first co-opted to the Board then subsequently elected by Members as a Director in 2017.
Gareth frequently attends the S&HE and Contamination Expo acting as a great Ambassador for UKATA offering first hand technical knowledge to visitors. Gareth has also represented UKATA at both HSE and industry related meetings, giving of his own time freely for the benefit of the Association.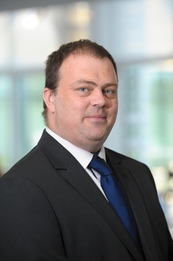 Matt started his career in the asbestos industry in 2003 as a trainee consultant, having spent the early part of his working life as a technician and H&S representative in the leisure industry. After 3 years as a consultant, Matt had gained his qualifications for asbestos surveying and air sampling.
Matt joined the Board of Directors in July 2018 keen to help expand and diversify the non-licensed training to reflect the needs of the delegates whilst ensuring the quality expected from the brand is upheld.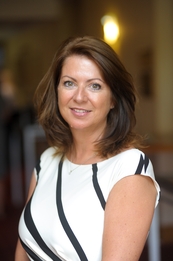 Jacqui Royall
Non-Licensable
Jacqui Royall

Non-Licensable
Jacqui Royall has been a UKATA Director since 2013 offering her extensive expertise in Asbestos Management and Training. Jacqui also has a wealth of Marketing expertise which she has shared freely as the Lead Director for Development and Marketing. Since Jacqui became Director the profile of UKATA has been raised by improved Marketing and a presence in the industry. This has included the complementary editorial 'UKATA Matters', attendance at the S&HE and Contamination Expo as well as increased engagement across all social media platforms.
Jacqui has committed an outstanding amount of voluntary time since her appointment in 2013 all for the benefit of the asbestos, UKATA and its Members alike.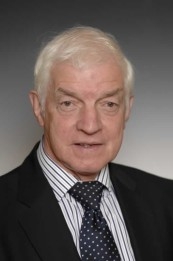 Prof. Roger Willey
Non-Licensable
Prof. Roger Willey

Non-Licensable
Professor Roger Willey is an eminent academic and successful businessman who is highly respected throughout the H&S and asbestos industry. Even though his training, research and consultancy work is in great demand both nationally and internationally, he still gives of his time freely to speak at high profile events on behalf of UKATA.
Roger has been involved as a UKATA Director for many years and his clear-thinking approach to Board discussion is highly respected by all. Roger is known affectionally as the 'Wise Owl' on the Board of Directors, a term which befits him well!