The UKATA Board of Directors comprises of elected members from the Association. The Board of Directors function is to provide strategic direction and governance of the Association. The Board of Directors each have individual responsibilities for a Portfolio or Working Group including; membership, new course development, brand, development, marketing, finance and technical.
To find out more about each Director, simply click on their picture.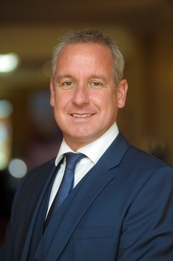 Graham O'Mahony
Chair
Licensable
Graham O'Mahony

Chair

Licensable
Graham O'Mahony, with an impressive background as a BSc (Hons) graduate, CoCA, and LFAAM, has significantly shaped the direction and growth of UKATA over an extensive period of leadership. Holding the role of Chair for 6 years, his involvement on the UKATA Board of Directors spans over a decade, showcasing a deep commitment to the association. Graham's journey through various critical roles, including Development, Marketing, and Vice Chair, has afforded him a broad perspective on the organisation's needs.
Graham's career began in a hands-on technical capacity as a Plumbing and Heating Engineer, which provided him with a firm understanding of the construction industry's demands. Transitioning into Building Surveying in the mid-1990s, he embraced the complexities of the asbestos surveying field with a local authority, paving the way for his eventual foray into the private sector as a respected training provider. His expertise in delivering asbestos training predates the formation of associations and industry standards, emphasising his pioneering role in the field.
As a driving force on the Board, Graham has been integral in developing pivotal educational resources, such as the Duty to Manage syllabus. His strategic vision also led him to revamp the core guiding documents of UKATA, including the Articles of Association, the Rules of Membership, and the Good Governance Guide, ensuring the association's steady and focused progress.
In his commitment to UKATA, Graham seeks to continue imparting his wealth of knowledge and innovative ideas to benefit all members. His proactive stance in both operational and strategic matters, paired with his ongoing role as an active training provider across the UK, underlines his unwavering dedication to the elevation of industry standards and the advancement of asbestos training and awareness.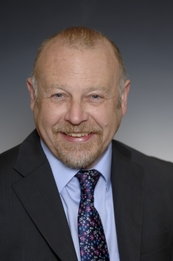 Chris Bishop
Deputy Chair
Licensable
Chris Bishop

Deputy Chair

Licensable
Chris Bishop's longstanding dedication to asbestos safety is rooted in over 19 years of extensive experience in the industry. His career is characterised by significant contributions, particularly within the Licensed sector and Management training aspects, illustrating his comprehensive understanding of asbestos-related challenges.
Starting as a Quality & Compliance Manager at a UKAS-accredited analytical and survey company, Chris was instrumental in developing an in-house modular training program that laid the groundwork for his later accomplishments in training and education. His ascent in the field continued as he became a Training Manager for a prominent asbestos trade association, where he was responsible for developing training centers and comprehensive courses.
A key figure in the formative stages of UKATA, Chris actively participated in the Asbestos Training Providers Working Group (ATPWG), which served as the precursor to the formation of UKATA. His influence extended into the development of NVQs for the asbestos industry, working closely with the CITB Liaison Group to ensure vocational qualifications met industry needs.
As the Head of Technical & Training at a Licensed Asbestos Removal Contractor (LARC), Chris continued to refine his expertise by developing procedures and processes, demonstrating his leadership and foresight. His entrepreneurial spirit led him to commence his own company, specialising in delivering top-tier asbestos training and consultancy, along with providing technical support to LARCs and Ancillary License holders.
Chris's commitment to excellence is further reflected in his past role as the UKATA Chair of the Standards Committee, where he upheld and advanced the training quality and guidelines. His credentials, including Chartered Chemist (MRSC), Fellow of the Royal Society for Public Health (RSPH), Chartered Quality Practitioner (MCQI), and CCP (Asbestos), stand as a testament to his expertise and dedication to the field.
As a UKATA Board Member, Chris has consistently represented the association and its members, exemplifying his belief in its mission and objectives. His active participation in the HSE-led Asbestos Leadership Council (ALC) signifies his commitment to not just UKATA but the broader asbestos safety community. Chris Bishop's ongoing ambition to serve and elevate UKATA and its members marks him as a pivotal figure in the continued efforts to improve industry standards and training practices.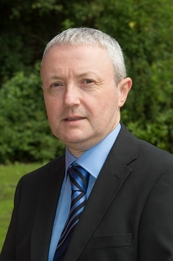 Stuart Miller has been an influential figure at UKATA since he was first co-opted as a Director in January 2016, subsequently taking on the role of an elected member from July 2016 and serving as the vice chair until 2021. His tenure has been marked by a staunch commitment to the association and a clear vision for its growth and success. Stuart's approach combines drive and determination with a collaborative spirit aimed at achieving the shared goals of UKATA and its members.
With a rich 28-year history at KAEFER Limited, Stuart brings an extensive understanding of the asbestos industry. His expertise is rooted in hands-on experience with large-scale decommissioning projects within the nuclear sector, such as the groundbreaking pilot project at Calder Hall Power Station, and extends to meticulous removal operations within domestic settings for local councils.
Stuart's recent ventures have seen him manage significant removal projects for prominent retail and educational institutions, further broadening his scope of expertise in asbestos management and abatement.
His active involvement with industry stakeholders underscores his dedication to elevating industry standards, particularly in the realms of asbestos removal and management. This dedication is also evident in his contributions to the development of the UKATA Competency Scheme, which he ardently supports.
Stuart is poised to further enhance UKATA's position as the premier asbestos training authority in the industry. His passion for excellence in both licensed and non-licensed work is unwavering, and he is committed to ensuring that UKATA's standards not only meet but exceed expectations, making it the definitive choice for those seeking top-tier training in asbestos safety and management.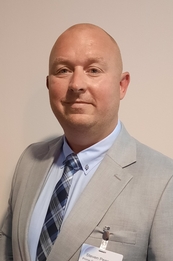 Steven Peacock brings a dynamic presence to the UKATA board of directors, having been co-opted to the board in January 2022 and then elected to the board by members in July 2022. His belief in the positive change he can bring is matched by nearly two decades of extensive experience within the asbestos industry, spanning various roles and responsibilities.
His background is particularly strong in the realm of licensable training, where he has been an influential educator for over a decade, complemented by hands-on involvement in both large-scale and more intimate licensed asbestos removal projects.
Steven's expertise is not limited to practical work; his credentials are comprehensive. As an accomplished chartered safety practitioner with a degree in demolition management, Steven's academic qualifications are formidable. His construction knowledge is equally extensive, holding a Level 7 senior construction management qualification, which denotes the highest level of expertise in the field.
This blend of hands-on experience and high-level qualifications positions Steven as an asset not just to UKATA but to the broader asbestos management industry. His dual perspective as a seasoned practitioner and an academic allows him to bring a well-rounded, informed approach to his role on the board.
As a guide and resource for both new and existing license holders, Steven's work supports the industry's growth by ensuring training, qualifications, and licensing requirements are met with the highest standards. His commitment to fostering the development of the asbestos management sector is clear, and his ongoing role with UKATA promises to contribute significantly to the advancement and integrity of the industry.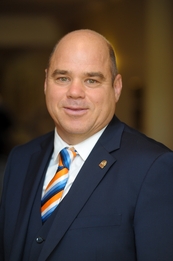 Gareth Jones brings a wealth of experience to his role on the UKATA board, currently serving in his third term. Gareth has been instrumental in addressing industry challenges and advancing the organisation's goals. He lends his expertise to the HSE's Asbestos Network Technical Working Group (ANTWG), ensuring that the interests and concerns of the asbestos industry are well-represented and effectively managed.
His long-standing commitment to the sector is evidenced by his active involvement in high-profile industry events such as the Contamination Expo and Health and Safety expos across the UK. With a speaking engagement at the Health and Safety Expo at Birmingham's NEC, Gareth's ongoing dedication to promoting the UKATA brand and its standards is clear.
Gareth's initial encounter with asbestos began over three decades ago, following his apprenticeship in advanced craft bricklaying. He later took on roles within a local authority that involved asbestos removal and maintenance management across thousands of residential and corporate buildings, along with educational and social services facilities. In these capacities, he honed his skills in overseeing licensed asbestos removal operations and managing contractor relationships.
After a significant period in public service, Gareth transitioned to the commercial sector, managing a diverse range of projects, including industrial work and complex asbestos land remediation efforts. His professional journey led him to establish POD training and consultancy over 10 years ago, where he specialises in delivering asbestos training and health & safety courses to a broad range of clients.
Aside from his professional pursuits, Gareth is passionately involved in the rugby community, with 25 years of experience in coaching. He has contributed significantly to the sport at various levels, including as a head coach and team manager at Plymouth Albion RFC.
Gareth's engagement with UKATA is defined by his desire to drive forward the standards of training both domestically and internationally, and his commitment to fostering a safer work environment through exemplary asbestos education and practices.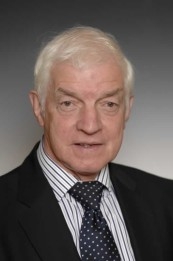 Prof. Roger Willey
Non-Licensable
Prof. Roger Willey

Non-Licensable
Prof. Roger Willey is a distinguished figure who has adeptly bridged the worlds of academia and business for over four decades. His career is marked by substantial health and safety experience gained through high-level training, research, and consultancy work for a diverse portfolio of national and international clients.
Roger's breadth of knowledge and skills have been instrumental in orchestrating and implementing substantial programmes for systemic change. Noteworthy among these is his work on clinical waste management in India on behalf of the World Bank and his advisory role in Sustainable Development to the Secretary of State for Scotland. His long-standing collaboration with the Health and Safety Executive (HSE), both through the SHAD scheme in Scotland and the national Asbestos Campaigns, has cemented his reputation as a trusted and respected authority within senior HSE circles.
Over the past decade, Roger has been highly sought after for his expertise as an Expert Witness. His acumen has been called upon in Senior Law Courts and in arbitration for pre-trial disputes, where his judgment has been pivotal in resolving significant disagreements between clients and contractors.
What he brings to his role is multifaceted:
- His analytical prowess and clarity of thought are honed from more than 40 years as a practicing scientist.
- He possesses an extensive understanding of health and safety legislation, requirements, and management systems.
- His established relationships with HSE personnel enable effective collaboration and influence.
- Roger has a significant track record of participating in and contributing to high-level committee work.
- His experience in conflict resolution is both extensive and nuanced, encompassing pre-court settlements and courtroom litigation.
- He enjoys a high level of respect within the asbestos and health & safety communities for his contributions and insights.
A longstanding member of the UKATA Board, Roger has been integral to the development of courses, governance, and quality standards within the association. He is committed to maintaining his role, driven by a desire to ensure that UKATA continues to advance as a high-quality and esteemed organisation within the field. His contributions reflect a dedication to upholding UKATA's mission to ensure the delivery of exceptional training and to set the standard for asbestos education and management.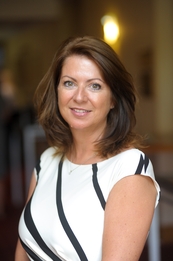 Jacqui Royall
Non-Licensable
Jacqui Royall

Non-Licensable
Jacqui Royall is an established figure within UKATA, where she has served with distinction as a Director for seven years. In collaboration with her fellow Directors, the office team, and COO Craig Evans, Jacqui has been a pivotal force in achieving numerous milestones. Yet, she believes that there is a wealth of opportunities still to be explored and remains committed to the continued progression of UKATA.
With an expertise that spans across strategic planning, marketing, brand development, and HR support, Jacqui has played a crucial role in enhancing the visibility and integrity of the UKATA brand. Her keen insight into brand protection and her role as a linking pin between the board and the operational team have been instrumental in maintaining UKATA's cohesive and effective work environment.
Moreover, Jacqui has served UKATA in the capacity of Treasurer, showcasing her versatility and commitment to the organisation's financial health. Her financial stewardship has been vital in ensuring that the association's resources are managed prudently and with foresight.
Her ambitions for UKATA are centered on strengthening its position as the definitive authority on asbestos training. Jacqui is dedicated to ensuring that the association remains at the forefront of the industry, offering invaluable support to its members and continuously advocating for excellence and safety in asbestos education.
Under Jacqui's influence, UKATA has secured a seat at various influential industry groups, enhancing its reach and impact. The association's collaboration with the Health and Safety Executive (HSE) and other pivotal bodies in the construction and asbestos management sectors is a testament to her capacity to forge and nurture key relationships.
Jacqui's contribution to UKATA goes beyond her specific roles, embodying a broader commitment to the growth and betterment of the association, its members, and the industry at large. Her ongoing efforts ensure that UKATA members not only lead in providing exemplary asbestos training but also actively shapes industry standards and practices for the betterment of all involved.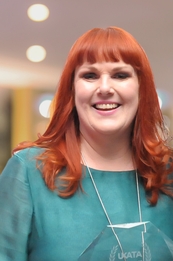 Alison Rees (Evans)
Non-Licensable
Alison Rees (Evans)

Non-Licensable
Alison Rees (née Evans) is a seasoned learning and development professional, with an impressive tenure of 22 years in the industry. Her expertise lies in crafting educational interventions that not only achieve efficacy but also guarantee a tangible return on investment. Over the last 16 years, Alison has specialised in health and safety education, dedicating the past 12 years exclusively to asbestos training programs.
Alison advocates for an approach to asbestos training that prioritises a positive learning experience, ensuring that courses are not only effective in meeting key objectives but are also engaging. Her training philosophy is anchored in the belief that learners should be able to readily apply their newfound knowledge to real-life situations in their respective work environments.
In her role, Alison is responsible for overseeing the training of more than 200 internal operatives, along with numerous external partners and contractors. She is committed to providing interactive courses, placing a strong emphasis on practical components that accurately simulate workplace scenarios.
Her passion for safety is deeply personal, fueled by the tragic loss of a family member and a colleague to mesothelioma. This personal connection has intensified her dedication to spreading asbestos awareness as extensively as possible.
Alison envisions her contribution to UKATA as a board member, where she is determined to leverage her expertise and personal commitment to extend the reach of asbestos education, making a meaningful impact on the health and safety landscape.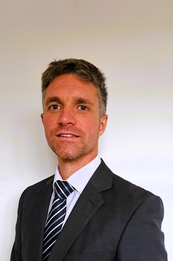 Adam Harding presents himself as a seasoned professional with a strong foundational background in science, bolstered by advanced qualifications in health and safety, as well as in training methodologies. His career arc has taken him from hands-on surveying and project management roles to senior positions within a leading asbestos consultancy, culminating in the establishment of ADM Training a decade ago.
Throughout his career, Adam has amassed a wealth of practical experience in key areas such as:
- Designing and conducting Health & Safety training programs.
- Developing and overseeing asbestos compliance systems.
- Crafting tender specifications for asbestos-related services.
- Providing expert consultancy in asbestos management and other compliance areas.
- Facilitating CPD workshops for various professional institutions.
Adam's vision for his role on the UKATA Board is one of progress and support for the continual advancement of the asbestos training industry. He champions the traditional face-to-face training methodology, upholding its quality and effectiveness, while also acknowledging the recent shifts toward digital platforms. His experience with video conference training aligns with the current need for flexible and innovative delivery methods, ensuring that UKATA members can offer a range of safe, effective, and commercially viable training options to their clients.
In addition to promoting these training methodologies, Adam is committed to the broader mission of upholding and enhancing training standards within the asbestos industry. His goals include helping members refine their skills for delivering exceptional face-to-face training experiences and ensuring that UKATA remains synonymous with excellence in asbestos education.
Adam's position on the UKATA Board embodies a desire to contribute actively to the association's growth, leveraging his expertise to benefit both UKATA and its membership base through a period of industry evolution and adaptation.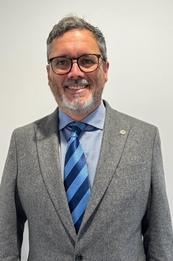 Chris Ivey's initial encounter with asbestos training in 1999 marked a significant turn in his career, sparking an enduring dedication to raising awareness about the material's dangers. This experience exposed him to the widespread, often unnoticed presence of asbestos in everyday environments, laying the foundation for his commitment to educating others about its risks.
Over the past two decades, Chris has witnessed numerous incidents where asbestos-containing materials (ACMs) were disturbed, often attributing these mishaps to inadequate training. This has reinforced his resolve to promote quality education on the matter.
Leading a team of 16 health and safety professionals, Chris emphasises the importance of not only physical safety but also health considerations in the workplace. He sees his potential contribution to UKATA as a logical extension of his desire to 'give back' to the industry, underlining his commitment to enhancing the quality of training and raising standards across the board.
Chris benefits from a position at THSP that allows him flexibility in managing his schedule, enabling him to offer the necessary time and attention to the duties of a UKATA director. His personal assurance of safety when working with ACMs contrasts sharply with the vulnerability he perceives in less-informed workers, and it's this disparity he is determined to address.
His position as a UKATA director is presented with a promise to leverage his experience and leadership to ensure that training quality does not just meet the required standards but continues to improve, ensuring that all workers have the knowledge and skills to handle asbestos safely.