UKATA have a respected presence at a variety of events held across the UK.
Discussing a range of topics from asbestos removal, asbestos training, duty to manage, asbestos in soils and mental health and wellbeing in the asbestos industry.
If you require a UKATA speaker at your event, please email Victoria Castelluccio, or call 01246 824 437.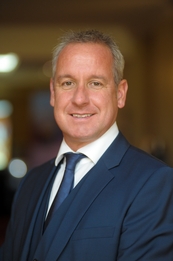 Graham O'Mahony
UKATA Director
Graham O'Mahony

UKATA Director
Graham has worked in the asbestos industry for over 20 years with roles including 'Building Surveyor' for the local authority, managing their asbestos issues.
For nearly 30 years, he has worked in the construction industry. His career started as a gas engineer, then qualifying as a building surveyor before heading up the asbestos surveying and management department for a local authority in the late 1990s.
Since leaving the public sector, Graham has worked as an asbestos training consultant, dealing with all aspects of asbestos training, and assisting clients in all matters relating to asbestos, including contaminated land and land remediation.
Graham is the managing director of Asbestos Training Limited and is also the chairman of UKATA.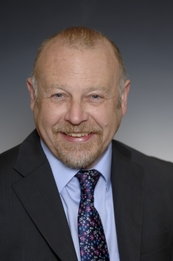 Chris Bishop
UKATA Director
Chris Bishop

UKATA Director
As a chartered chemist, chartered quality practitioner, and 'Fellow of the Royal Society for Public Health', Chris Bishop has worked with UKATA since its inception and represents the association at the HSE-led Asbestos Network meetings.
For over 20 years, Chris has been working within the asbestos industry. Over a decade ago, he started his own asbestos consultancy and training company AT&C (Asbestos Training & Consultancy) Ltd which offers asbestos awareness, non-licensable and licensable asbestos training, the duty to manage, and asbestos surveyor training courses along with site support. His company also works with clients in managing asbestos and provides consultancy support for remediation projects, including contaminated land.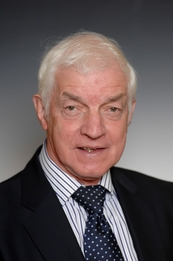 Roger Willey
UKATA Director
Roger Willey

UKATA Director
Highly regarded expert witness acting in over 600 cases in senior law courts for the last 20 years.
The first personal professor at Glasgow Caledonian University.
Responsible for the development of significant research programmes into the detection and recognition of asbestos fibres, and into the effectiveness of respiratory protection again airborne asbestos fibres. This work was published in international research journals and presented at numerous international conferences.
Lectured and working in the UK, Europe, Canada, the USA, India, Africa, Australia, the Falkland Islands, Japan, and Chile.
Over 40 years experience of in asbestos research, consultancy, and training has been involved in over 100,000 different asbestos-related contracts. Working closely with HSE in the development of training packages to introduce new concepts following the introduction of regulation 4 in the asbestos regulations 2002.
Roger has been involved in many of the important developments in the asbestos industry - from the early days before the asbestos licensing regulations, up to today's highly regulated framework.
He also received the IOSH President's Distinguished Service Award in recognition of his services to health & safety in 2014.
In September 2006, Roger received the prestigious silver medal award from the royal environmental health institute of Scotland.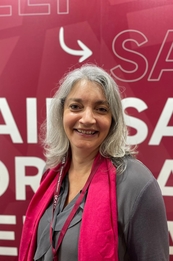 With over 30 years experience of working within the asbestos industry and a decade of working on wellbeing issues, Emma is uniquely placed to talk about health & wellbeing within the construction industry.
Combining her knowledge of H&S and employment law with personal experience of daily work within the industry both on-site and behind the scenes, Emma shares insight on how to best manage wellbeing within your own organisation. Looking out for your staff, and being aware of the daily challenges they face from asbestos issues, wellbeing, mental health, and stress, this is a talk not to be missed.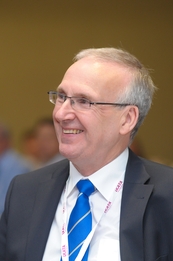 Wayne Bagnall
UKATA Member
Wayne Bagnall

UKATA Member
Wayne operates a specialist asbestos and demolition safety consultancy; Wayne Bagnall Consulting with a small team providing advice, training, and support to ensure safe and cost-effective projects.
In the 1970s, Wayne studied chemistry & biochemistry for five years attaining a City & Guilds full technological certificate equivalent to degree level. He continues his education in management and safety gaining membership with the Chartered Institute of Management (MCMI), a qualified demolition engineer with the Institute of Demolition Engineers (IDE), and a corporate membership with IOSH.
In 2000, Wayne was one of the first four people to be awarded a Master's Degree in Construction (Health & Safety) Management at John Moores University Liverpool.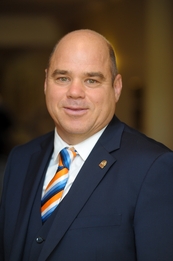 Gareth Jones
UKATA Director
Gareth Jones

UKATA Director
Gareth Jones has over 30 years' experience of asbestos with a wealth of technical knowledge enabling him to offer Licensable, Non-Licensable and Awareness training to the exacting standards set by UKATA.
Gareth has represented UKATA at The Health & Safety Event, and frequently attends the S&HE and Contamination Expo acting as a great Ambassador for UKATA offering first hand technical knowledge to visitors. Gareth has also represented UKATA at both HSE and industry related meetings, giving of his own time freely for the benefit of the Association.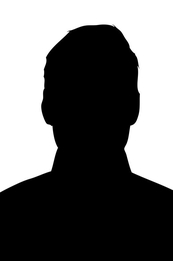 Karl Warwick
UKATA Member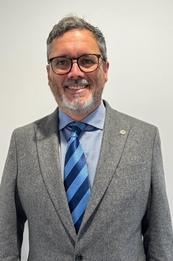 Chris was elected at the 2023 UKATA AGM on 7 July, and his 20 years of experience in the asbestos industry. He is passionate about raising awareness of the risks posed by harmful materials like asbestos and giving back to the industry.