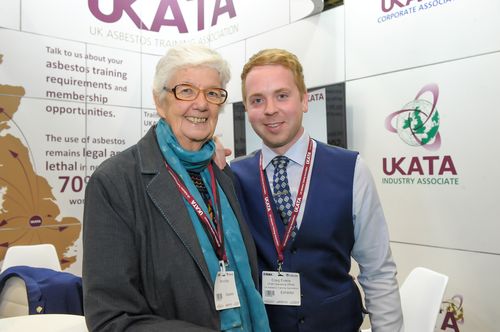 UKATA's Charity Partner for 2022/23 is The Mavis Nye Foundation.
The charity was formed by Mavis Nye and was created to inspire victims of mesothelioma, an asbestos related terminal cancer.
Mavis Nye was diagnosed with mesothelioma in 2009 and continues to raise awareness about the dangers of asbestos and mesothelioma.
Mavis was suddenly aware that her breathing was laboured during a short walk to the shop across the road. An urgent appointment with her GP was made and within hours she was admitted into hospital where seven litres of fluid were drained from her lung. After weeks of tests and biopsies, she was given the news that she had mesothelioma.
In 2017, Mavis set up her own charity, the Mavis Nye Foundation with the goal to:
Provide relief of financial hardship by providing aid to those persons in the UK requiring assistance to access medical treatment, in particular experimental medical treatment
Help the advancement of laboratory and clinical research in the UK for the treatment of mesothelioma and other asbestos related diseases for the public benefit and the dissemination of the useful results of that research.
Assist in the treatment and case of persons suffering from mesothelioma in particular, but not exclusively, by awarding scholarships or grants tenable at any British university or institution of higher education for health professionals in financial need and endeavouring to work primarily in the field of mesothelioma nursing in the UK.