Who is UKATA?
The UK Asbestos Training Association – 'Excellence in Asbestos Training'
UKATA is a leading authority on asbestos training, a not for profit association established in 2008 with a set purpose in mind: to be recognised as the asbestos industry's most eminent training association.
UKATA is instantly recognised and respected for the exacting standards in asbestos training delivered by its Members in accordance with current HSE Legislation.
UKATA is committed to both maintaining and improving higher standards of asbestos training through ongoing monitoring of UKATA-approved training providers.
The success of UKATA has been driven by industry, who acknowledge that the standards delivered by UKATA Members offers assurance that delegates have received quality training from a provider who has proven competency at the highest level.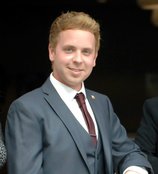 Latest update from the Chief Operating Officer
Last updated: 21/04/2020
The outbreak of the Coronavirus COVID-19 has had a huge impact on us all.
Here at UKATA we are committed to supporting our members. We have implemented an interim policy which outlines that members can deliver the following courses by video conference, using appropriate software such as Microsoft Teams, Zoom and Skype:
Asbestos Awareness
Asbestos Awareness Refresher
Duty to Manage – Extension to Asbestos Awareness
Non-Licensable Refresher (Delegates must complete a TNA prior to the training)
In addition to the interim policy, we have a duty of care to protect all staff. Ensuring that all our staff are safe at work is one of our top priorities, therefore, all staff are now working from home.
If you need to get in touch with us, our number is diverted to a single point of contact and emails are still being managed. We encourage that you still get in touch via the usual means of communication, telephone and email.
Another thing that we are doing to try and help members and businesses is by providing you with the latest information that we receive from the HSE and DWP. We have a dedicated COVID-19 Support Page which is updated regularly which is available for everyone to view and use. We recommend that everyone saves this page and regularly checks back to see if anything new has been added: https://www.ukata.org.uk/covid-19-support/
This also includes articles on how some of our members are supporting the NHS in their fight against Coronavirus.
Thank you for your continued support and hope that you and your families stay safe.
Kind Regards
Craig Evans
Chief Operating Officer