Welcome to UKATA
UKATA is a leading authority on asbestos training, a not for profit association established in 2008 with a set purpose in mind: to be recognised as the asbestos industry's most eminent training association.
UKATA is instantly recognised and respected for the exacting standards in asbestos training delivered by its Members in accordance with current HSE Legislation.
UKATA is committed to both maintaining and improving higher standards of asbestos training through ongoing monitoring of UKATA-approved training providers.
The success of UKATA has been driven by industry, who acknowledge that the standards delivered by UKATA Members offers assurance that delegates have received quality training from a provider who has proven competency at the highest level.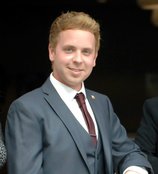 Latest update from the Chief Operating Officer
Last updated: 14/06/2022
#MNFCC #CycleForMavis
A great big thank you to all MNFCC sponsors…
I am extremely proud to introduce The Mavis Nye Foundation Cycle Club (MNFCC), a charity fundraiser event organised by UKATA in support of the Mavis Nye Foundation.
Long-standing auditor for UKATA, along with his cycle team which includes Marnie Owen, James Griffiths, and Toni Purvis, will take part in various cycle races throughout the year, up and down the UK to raise funds to assist research into mesothelioma.
UKATA appealed to the asbestos industry for interest in kit sponsorship, with an overwhelming response.
All sponsorship positions were sold.
I would like to thank each sponsor for their support:
Gold Sponsors: ACS Physical Risk Control Ltd | Boss Training Ltd
Silver Sponsors: Kentec Training Ltd | IATP | TBS Labour Ltd | RWK Goodman
Bronze Sponsors: Logic Safety Solutions Ltd | SSG Training & Consultancy Ltd | Thermal Recycling Limited | Hugh James LLP | Start Software Limited | Environmental Training Hub Ltd | ARCA | Now U Know Training Ltd | Sundström | DSK Environmental Ltd | Empire Asbestos Ltd
You can still get involved and support by donating to the fundraiser - £50 will grant you access to the MNFCC[VC1] Supporter logo which can used on your website, social media, email footers etc.
By donating £100, you will be granted access to the logo and listed as a supporter on the MNFCC website.
If you would like to donate, please visit MNFCC website.
ISO 45001:2018 Certification
UKATA has now achieved ISO 45001:2018 certification, an international standard for health and safety at work developed by national and international standards committees independent of government.
With no minor or major non-conformities, UKATA was complimented on the robust and mature structure of the systems that have been implemented.
I am extremely proud that the whole team are behind this project, and worked collectively to support the health, safety, and wellbeing of all, as staff participation is key to this standard to proactively manage risk.
This recognition adds to our already gained ISO 9001 quality certification, providing assurance of both quality and safety in our services.
Exhibitions
UKATA has formed an exciting new partnership with Safety, Health & Wellbeing Live, an all-new exhibition that is set to reconnect regional occupational safety and health communities throughout the UK.
With 2 events in the year, UKATA recently exhibited at Manchester Central, between 23 – 24 May and will also be exhibiting at the second event at Farnborough International, from 28 – 29 September.
Finally, UKATA are supporting a new international conference this spring, with the aim to raise standards in asbestos training and legislation across the world.
Taking place in London at the ILEC Conference Centre, 17th June 2022, 'Asbestonomy' aims to tackle the global issue of asbestos. It will bring together key players in the asbestos industry on an international scale.
The event will include updates on how the European Parliament works on protecting workers from asbestos, asbestos management practices, regulations around the world, and analysis of gaps between countries and opening to worldwide cohesion.
I look forward to exhibiting and meeting international associates at this inaugural event.
Please keep an eye out on the UKATA website for all the latest association developments and news.