Who is UKATA?
The UK Asbestos Training Association – 'Excellence in Asbestos Training'
UKATA is a leading authority on asbestos training, a not for profit association established in 2008 with a set purpose in mind: to be recognised as the asbestos industry's most eminent training association.
UKATA is instantly recognised and respected for the exacting standards in asbestos training delivered by its Members in accordance with current HSE Legislation.
UKATA is committed to both maintaining and improving higher standards of asbestos training through ongoing monitoring of UKATA-approved training providers.
The success of UKATA has been driven by industry, who acknowledge that the standards delivered by UKATA Members offers assurance that delegates have received quality training from a provider who has proven competency at the highest level.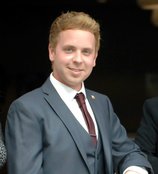 Latest update from the Chief Operating Officer
Last updated: 11/12/2019
I am very proud to launch our first ever eMatters as we continually strive for a paperless and more sustainable workplace. We have received so much positive feedback, especially on how easy it is to navigate. This will now become a regular feature, so please let the marketing department know if you have any member news to share by calling 01246 824437 or email nathan.shaw@ukata.org.uk.
We have many exciting events planned for members throughout 2020, the first of which will be the Regional Meetings during the Spring, details of which will be circulated to members shortly.
There is also the pivotal Annual General Meeting & Conference on the 2nd July 2020 – more details inside eMatters!
Another very important announcement is that UKATA is now in partnership with 'Mates in Mind' a leading charity supporting mental health and positive well-being throughout industry. The support offered by the charity will offer a better understanding and result in any individual getting the help they need more quickly.
Finally, as we approach the end of another extremely positive year for UKATA I would like to take this opportunity to wish you all Season's Greeting and a very Happy New Year.
Kind Regards,
Craig Evans
Chief Operating Officer