Who is UKATA?
The UK Asbestos Training Association – 'Excellence in Asbestos Training'
UKATA is a leading authority on asbestos training, a not for profit association established in 2008 with a set purpose in mind: to be recognised as the asbestos industry's most eminent training association.
UKATA is instantly recognised and respected for the exacting standards in asbestos training delivered by its Members in accordance with current HSE Legislation.
UKATA is committed to both maintaining and improving higher standards of asbestos training through ongoing monitoring of UKATA-approved training providers.
The success of UKATA has been driven by industry, who acknowledge that the standards delivered by UKATA Members offers assurance that delegates have received quality training from a provider who has proven competency at the highest level.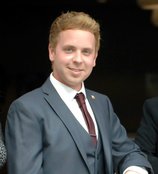 Latest update from the Chief Operating Officer
Last updated: 03/06/2020
First and foremost, as a membership association, we want to support our members as much as we possibly can. We appreciate that there needs to be an element of flexibility around our rules and standards, without affecting the high quality of training standards we are recognised for.
UKATA was quick to respond to the outbreak and issued an interim policy to members on 17/03/20, ahead of the UK government imposed lockdown on the evening of 23/03/20. The interim policy permits members to deliver several courses by video conference from the UKATA portfolio, following strict standards.
UKATA has provided membership, business, and financial support packages, which has been welcomed by members during these uncertain times. UKATA has now offered more than £20,000 in financial support, including extended membership periods, payment holidays, and staged payments.
As the country starts getting back to work, UKATA held further discussions in relation to the mechanisms of training delivery, contacting HSE for further guidance, particularly for courses where practical training is required. UKATA permits the delivery of blended learning and face to face training, with members following government advice and implementing social distancing measures to ensure delegate safety.
The head office team at UKATA also remains one of our top priorities. As the head office is based within shared facilities, our team remains working from home for now and our main contact number is diverted to a single point of contact. We encourage everyone to still contact UKATA using the usual means of communication, by telephone or email.
We continue to share the latest information that we receive from the Government, HSE, DIT, and our partners at DWP.
We have a dedicated COVID-19 Support Page which is updated regularly and also includes heart-warming articles from our members, supporting the NHS in their fight against coronavirus.
Thank you for your continued support and we hope that you all stay safe.
Kind Regards
Craig Evans
Chief Operating Officer