Who is UKATA?
The UK Asbestos Training Association – 'Excellence in Asbestos Training'
UKATA is a leading authority on asbestos training, a not for profit association established in 2008 with a set purpose in mind: to be recognised as the asbestos industry's most eminent training association.
UKATA is instantly recognised and respected for the exacting standards in asbestos training delivered by its Members in accordance with current HSE Legislation.
UKATA is committed to both maintaining and improving higher standards of asbestos training through ongoing monitoring of UKATA-approved training providers.
The success of UKATA has been driven by industry, who acknowledge that the standards delivered by UKATA Members offers assurance that delegates have received quality training from a provider who has proven competency at the highest level.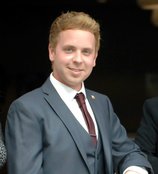 Latest update from the Chief Operating Officer
Last updated: 21/08/2020
Firstly, I would like to thank all our members for their continuous support of the association through what has been a very difficult time for the asbestos and training industry. With changes to the UK government guidance, people starting to go back to work and the demand for asbestos training increasing, UKATA members can now provide training via video conference, blended learning and face to face delivery methods for their library of courses following social distancing guidance.
In further positive news, it was announced on 29 July 2020 that UKATA had formed a partnership with SMAS Worksafe allowing them to become the first Corporate Associate in the association's history. Corporate Associate status is by invitation only to like-minded associations, charities and not for profit organisations.
It made absolute sense and we are delighted to partner with SMAS Worksafe. Our collaboration recognises the quality standards of both organisations and aims to assist members and the wider industry alike to demonstrate their commitments to workplace safety.
In addition to this, the marketing team have been working hard to create another issue of the popular e-matters which is now available to read on the UKATA website. You can expect to read stories from members and the work they have done throughout the pandemic to help their local communities, the NHS, and their innovations, a video update from Mavis Nye and charity updates!
We continue to share the latest information that we receive from the Government, HSE, DIT, and our partners at DWP on our dedicated COVID-19 Support Page.
UKATA staff are still working from home and will continue to work from home for the time being. We can expect staff to return to the office on 7 September, so we still urge you to get in touch using the usual methods of communication: via email and telephone.
Thank you for your continued support and we hope that you all stay safe.
Kind Regards.
Craig Evans
Chief Operating Officer