Welcome to UKATA
UKATA is a leading authority on asbestos training, a not for profit association established in 2008 with a set purpose in mind: to be recognised as the asbestos industry's most eminent training association.
UKATA is instantly recognised and respected for the exacting standards in asbestos training delivered by its Members in accordance with current HSE Legislation.
UKATA is committed to both maintaining and improving higher standards of asbestos training through ongoing monitoring of UKATA-approved training providers.
The success of UKATA has been driven by industry, who acknowledge that the standards delivered by UKATA Members offers assurance that delegates have received quality training from a provider who has proven competency at the highest level.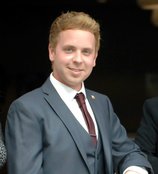 Latest update from the Chief Operating Officer
Last updated: 21/10/2021
#WorkRight
There are over 5,000 asbestos-related disease deaths each year, with 2,369 mesothelioma deaths in 2019 and a similar number of lung cancer deaths linked to past asbestos exposure in the UK. There were also 490 asbestosis deaths in the same year.
Throughout October, the Health & Safety Executive (HSE) are running an inspection initiative supported by the UK's leading asbestos training association. UKATA is promoting the campaign on social media, with members in the UK joining the conversation using #WorkRight.
I am pleased to report that the association exhibited at several industry shows over the past few months, including The Health & Safety Event, Contamination Expo and UK Construction Week, all held at the NEC Birmingham. These events provided the opportunity to meet face-to-face with likeminded organisations, including those interested in asbestos training and UKATA membership. After such a turbulent time, it was wonderful to be back in the public eye, raising asbestos awareness.
I co-hosted the AGM in September, with UKATA Director, Graham O'Mahony and which saw 75 percent of members represented at the virtual event. Plans are underway for our 2022 AGM, which will be a face-to-face event…watch this space.
This November, I celebrate my 10-year working anniversary with UKATA. My journey has been quite remarkable. The changes I have seen and implemented over the years make me proud to be a part of the success of the association, which remains in a strong position with new members and existing members continuing to show their dedication to health and safety.
Without the support of a strong team and honourable board of directors, the success of the association and my personal successes would not have been possible.
I am grateful for the continued efforts shown by all who have made my journey one to be proud of.
Kind Regards.
Craig Evans
Chief Operating Officer