Welcome to UKATA
UKATA is a leading authority on asbestos training, a not for profit association established in 2008 with a set purpose in mind: to be recognised as the asbestos industry's most eminent training association.
UKATA is instantly recognised and respected for the exacting standards in asbestos training delivered by its Members in accordance with current HSE Legislation.
UKATA is committed to both maintaining and improving higher standards of asbestos training through ongoing monitoring of UKATA-approved training providers.
The success of UKATA has been driven by industry, who acknowledge that the standards delivered by UKATA Members offers assurance that delegates have received quality training from a provider who has proven competency at the highest level.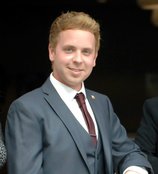 Latest update from the Chief Operating Officer
Last updated: 08/12/2021
#SeasonsGreetings
As 2021 draws to a close, it's time to reflect on another rollercoaster year with the effects of the pandemic impacting the association and its members.
I have worked closely with the UKATA board of directors and members throughout the year to support their businesses and ensure the association remains as the leading authority on asbestos training provision.
In appreciation of these efforts, we were delighted to be recognised by the East Midlands Chamber of Commerce as winners of the 'Excellence in Customer Service Awards'. This demonstrates the commitment of the UKATA team to the asbestos industry.
Plans are already in place for diversifying the training portfolio of the association with the introduction of 'The Management of RCS & Other Construction Dusts' course, and a new surveying course to follow early in 2022.
Keep an eye on the UKATA website for news of further developments.
On behalf of the board of directors, the UKATA office team and myself, we wish you a happy and prosperous new year.
Seasons Greetings.
Craig Evans
Chief Operating Officer