Who is UKATA?
The UK Asbestos Training Association – 'Excellence in Asbestos Training'
UKATA is a leading authority on asbestos training, a not for profit association established in 2008 with a set purpose in mind: to be recognised as the asbestos industry's most eminent training association.
UKATA is instantly recognised and respected for the exacting standards in asbestos training delivered by its Members in accordance with current HSE Legislation.
UKATA is committed to both maintaining and improving higher standards of asbestos training through ongoing monitoring of UKATA-approved training providers.
The success of UKATA has been driven by industry, who acknowledge that the standards delivered by UKATA Members offers assurance that delegates have received quality training from a provider who has proven competency at the highest level.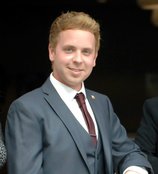 Latest update from the Chief Operating Officer
Last updated: 13/09/2018
It is with great pleasure to welcome you to the new UKATA website.
Please take a look around the website as you will find a wealth of information, guidance and documentation.
This is Phase 1 of the website launch, which provides a much faster website, more information, an asbestos gallery of photos and videos, support networks and an improved search facility. The UKATA training course portfolio is also a great addition to the website, ensuring all courses offered by UKATA Members and the accompanying Syllabi are at the fingertips of the user.
As mentioned above, take a good look around the website as the more you explore, the more you will find.
The Phase 2 of the website is currently under development. Phase 2 will see the launch of a Members only area and an online discussion Forum for the industry amongst many other developments. More details of the Phase 2 launch will be released in the very near future.
We would be very happy to receive your feedback on the new website and would encourage you to provide any feedback or ideas to our marketing department, 01246 824437 or email victoria.castelluccio@ukata.org.uk.
Kind Regards,
Craig Evans
Chief Operating Officer