Welcome to UKATA
UKATA (the UK Asbestos Training Association) is a leading association dedicated to improving the quality and standards of asbestos training, with the ultimate goal of protecting workers and the public from the risks associated with asbestos exposure.
We are committed to promoting excellence in asbestos training through the development and implementation of high-quality training standards, the provision of best practice guidance, and the promotion of safe and responsible working practices within the asbestos industry.
As an association, we work closely with our members to ensure that they have access to the latest information, training resources and industry updates, and we provide a range of support services to help them achieve their training goals.
Our membership base includes a wide range of organisations involved in asbestos training, including training providers, asbestos removal contractors, consultants, and equipment suppliers.
At UKATA, we are passionate about promoting safe and responsible working practices, and we are committed to working together with our members and partners to achieve our shared goal of protecting workers and the public from the risks associated with asbestos exposure.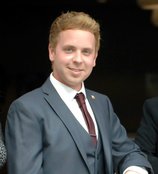 Latest update from the Chief Operating Officer
Last updated: 02/11/2022
Update from the COO – November 2022
East Midlands Chamber Business Awards – UKATA Shortlisted for 'Commitment to People Development' Award
In August this year, UKATA was shortlisted for the 'Commitment to People Development' award at the East Midlands Chamber Derbyshire Business Awards. The award recognises organisations that demonstrate a firm commitment to people development, implementation, and promotion of a learning and development culture, as well as how employee wellbeing is supported.
Staff development has always been important to me and the management team, and we recognise this has been key to the continued success of the association. Time is invested in all staff members to encourage growth, career, and personal progression.
Following on from the association's success last year, winning the 'Excellence in Customer Service' award, I am excited to hear the outcome at this year's award ceremony taking place in Derby on 11 November.
British Asbestos Awards 2022 & Asbestos Hub Magazine
On 2 September, UKATA Senior Operations Manager, Debbie Nixon and I attended the British Asbestos Awards 2022, co-located with the British Demolition Awards 2022 at the King Power Stadium, Leicester. I was invited to join the judging panel alongside Dr. Yvonne Waterman, President of the European Asbestos Forum.
Congratulations to all the winners:
Asbestos Operative of the Year: Adam Thornton, Clifford Devlin
Asbestos Removal Contractor of the Year: DSK Environmental Ltd
Asbestos Removal Project of the Year: Aspect Contracts Ltd
Asbestos Industry Supplier of the Year: SMH Products
Demolition Hall of Fame: Dr (Hon) Mavis Nye BECM BCAh
UKATA was recently featured in the latest issue of the Asbestos Hub Magazine, covering recent MFNCC updates, and the HSE inspections in school's campaign.
You can read the latest issue here.
UKATA Events
This September, we exhibited at the Safety, Health & Wellbeing Live in Farnborough and the Contamination Expo at the NEC, Birmingham.
Both shows provided the opportunity to promote UKATA and its members, the importance of asbestos training, UKATA membership, and raise asbestos awareness. We are excited to be returning to both shows next year.
The MNFCC Team Cross the Finish Line
Completing eight races in total, covering 2,368 miles and riding for a total of 144 hours, the MNFCC team, led by long-standing auditor Ab Woolass, has completed the epic challenge.
I firstly want to thank everyone on the team, Ab, Toni Purvis, Marnie Owen, and James Griffiths for donating their time and energy to help raise asbestos and mesothelioma awareness and promoting The Mavis Nye Foundation and the work the charity does.
A huge amount of gratitude must also be shown to our donators and in particular, our sponsors:
Gold Sponsors: ACS Physical Risk Control Ltd | Boss Training Ltd
Silver Sponsors: Kentec Training Ltd | IATP | TBS Labour Ltd | RWK Goodman
Bronze Sponsors: Logic Safety Solutions Ltd | SSG Training & Consultancy Ltd | Thermal Recycling | Hugh James LLP | Start Software Limited | Environmental Training Hub Ltd | ARCA | Know U Know Training Ltd | Sundström | DSK Environmental Ltd | Empire Asbestos Ltd
We aim to take MNFCC to another level in the future and announcements will be made in due course.
Opportunities to support and donate are still welcome:
UKATA Support the Raising of Asbestos Awareness on a Global Scale
This November 10/11th the European Asbestos Forum will be held at the Van der Valk Hotel Oostzaan in Amsterdam. The conference theme for this year is 'Asbestos & The State of The Art', featuring 20 top speakers from four continents.
There is still time for you to register your place and UKATA members can take advantage of a 15% discount. To book your place, please email yw@europeanasbestosforum.org.
Please keep an eye out on the UKATA website for all the latest association developments and news.