Welcome to UKATA
UKATA is a leading authority on asbestos training, a not for profit association established in 2008 with a set purpose in mind: to be recognised as the asbestos industry's most eminent training association.
UKATA is instantly recognised and respected for the exacting standards in asbestos training delivered by its Members in accordance with current HSE Legislation.
UKATA is committed to both maintaining and improving higher standards of asbestos training through ongoing monitoring of UKATA-approved training providers.
The success of UKATA has been driven by industry, who acknowledge that the standards delivered by UKATA Members offers assurance that delegates have received quality training from a provider who has proven competency at the highest level.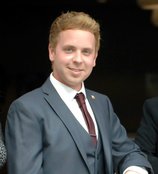 Latest update from the Chief Operating Officer
Last updated: 02/06/2021
The road to recovery…
As our country eases out of lockdown, we remain positive about the recovery of the construction industry whilst we are on the route to a more normal way of life. Projects and workloads have increased for many in business, which is very promising for the economy. Whilst following the roadmap delivered by the Government to remain Covid compliant, we must also keep our employees safe and aware of the risks associated with asbestos. UKATA members continue to deliver training via classroom (with COVID measures in place), video conferencing, e-learning, and blended learning methods.
I am delighted to announce that quite timely during Global Asbestos Awareness Week, UKATA welcomed its first international member, Kaizen Environment, a company based in Kosovo, which is now the only provider of asbestos awareness training in Kosovo, despite the fact the use of asbestos has been prohibited in their country since 2005.
Asbestos was banned in the United Kingdom in 1999, but over 1.5 million buildings in the UK alone may still contain asbestos. It is crucial that we spread and raise awareness around the dangers of asbestos to hopefully lower the number of deaths. We still have a long way to go to tackle the global issue.
Additionally, the association has been highly commended for the Mates in Mind Senior Leadership Engagement Award! The Impact Awards were open to SME, large size organisations and projects that have shown inspirational leadership that has made a meaningful impact on the understanding and support for mental health amongst its workforce, as well as across their industry more broadly.
By being highly commended for the Senior Leadership Engagement Award, it demonstrates the tight-knit relationship between myself and Debbie. We have been working alongside one another for almost 10 years, and this has strengthened our partnership and undeniable rapport.
Moving on to the UKATA regional meetings, last years' meetings were postponed due to the pandemic. Fortunately, this year the meetings took place virtually at the end of May, with 4 sessions in total delivered by the Chair, Graham O'Mahony, Director, Adam Harding, and myself. The meetings were very successful and received overwhelmingly positive feedback from members, finding the sessions very informative.
I look forward to welcoming members to the virtual UKATA AGM on 5th July 2021.
Finally, I would like to share my appreciation for the whole team at UKATA for their continued hard work and dedication, throughout the pandemic, for their resilience and positivity whilst adapting to remote working.
Kind Regards.
Craig Evans
Chief Operating Officer