Welcome to UKATA
UKATA is a leading authority on asbestos training, a not for profit association established in 2008 with a set purpose in mind: to be recognised as the asbestos industry's most eminent training association.
UKATA is instantly recognised and respected for the exacting standards in asbestos training delivered by its Members in accordance with current HSE Legislation.
UKATA is committed to both maintaining and improving higher standards of asbestos training through ongoing monitoring of UKATA-approved training providers.
The success of UKATA has been driven by industry, who acknowledge that the standards delivered by UKATA Members offers assurance that delegates have received quality training from a provider who has proven competency at the highest level.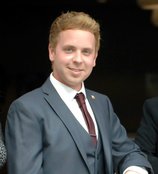 Latest update from the Chief Operating Officer
Last updated: 14/01/2021
A Year in Review
I would like to wish everyone a Happy New Year and welcome you all back from the Christmas break.
Looking back on 2020, it has been a strange year, met with many challenges and new ways of working but there have been many positives and achievements that we can be proud of.
A positive to take from these unprecedented times is that of the strength of collaborative working.
I have been very humbled reading news stories of members and associates helping their local communities; residents, businesses, key workers, as well as those offering valuable services to our front-line workers in the NHS and care sectors. Their humility, kindness, and support are greatly appreciated by all.
In late March, we endeavoured to move swiftly to support our members and introduced financial support and the facility of video conference into the training delivery mechanisms portfolio to enable training to continue
Another first was the AGM held digitally for the first time in the association's history. Not the ideal platform to present the event, but as you are aware – the AGM is an annual legal requirement. A very warm welcome to our new directors; Steven Bossley, Specialist Assessment and Training Centre Ltd, Dean Platt, Asbestos Training Solutions Ltd, Mick Bennett, Mitie Ltd and Adam Harding, ADM Training Ltd who were formally elected at this event and I look forward to working with them more closely this year.
I am also very pleased to announce that our charity partnership for 2020/2021 is the Mavis Nye Foundation. Mavis is an avid supporter of UKATA and we look forward to working with her foundation closely over the year.
In summer, we joined forces by way of a corporate partnership with SMAS Worksafe, a leading registered member of Safety Schemes in Procurement (SSIP) and health and safety assessment company who take great pride in working with some of the biggest names in construction and provide a second to none service to their members, clients, and consultants alike. To promote this partnership and to gain exposure for both organisations, a series of joint webinars were conducted covering UKATA, types of training, duty to manage and asbestos in soils.
Another partnership formed in late October was that with Specialist Risk Group (SRG) who is committed to arranging market-leading insurance solutions for all UKATA members at a competitive price. SRG (owners of Miles Smith, The Underwriting Exchange, Specialist Risk Insurance Solutions and AUA Insolvency Risk Services) is an integrated group of insurance intermediaries arranging specialist insurance for corporates operating in the UK and internationally. The group serves over 18,000 end policyholders and has specialist expertise across multiple lines of business.
Finally, on Monday 28th December 2020, the all-new UKATA Certificate Generator was launched, which will provide a suitable platform for QR codes to display on UKATA certificates for added security of validity.
Finally, I would just like to say thank you to all our members, industry associates and partners for their continued support throughout 2020 and we look forward to working with you all in 2021.
Kind Regards.
Craig Evans
Chief Operating Officer