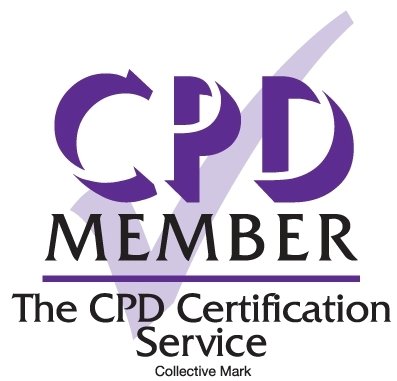 In May 2016 UKATA registered and was subsequently accepted as Members of the CPD Registration Service. All UKATA Syllabi are registered with the CPD Registration Service.
By working closely with the CPD Certification Service, in May 2016 UKATA secured the approval of all UKATA Syllabi as part of the CPD registration process. All UKATA certification now displays the CPD logo and delegates gain registered CPD hours/points acceptable across many other awarding bodies.

Who is the CPD Certification Service?
The following statement appears on the CPD Certification Service website:
"Established in 1996, The CPD Certification Service is the independent CPD accreditation centre working across all sectors, disciplines and further learning applications. Our unique experience and history working with training providers, professional bodies, academic institutions and corporate organisations enables us to support organisations seeking authoritative accreditation for their CPD activities.
Thousands of CPD training courses, events, e-learning programs, conferences, workshops and seminars are formally accredited by us every year adding significant value for audiences and providers alike.
We evaluate further learning activities to the highest standards. Hundreds of thousands recognise our CPD Certified symbol as the qualitative benchmark that, not only reflects, but also sets those standards. The CPD Certification Service supports the Continuing Professional Development policies of institutional and professional organisations on an increasingly global basis. Our CPD quality marks are protected by international copyright legislation. CPD submissions are assessed and accredited against the universally accepted structured checklist which The CPD Service has developed over the past 20+ years. The process takes an impartial and objective overview of structure and value to ensure full conformity to CPD guidelines".