UKATA extends an exclusive invitation for corporate partnership to associations, charities, not-for-profit organisations, and industry registers that share our vision and values.
This unique opportunity allows you to establish a prominent presence in the asbestos industry, showcasing your dedication and support for ongoing advancements and progress, particularly in the realm of training.
If you are enthusiastic about forging a partnership with UKATA, kindly fill out the form below to express your interest.
Partnership Enquiry Form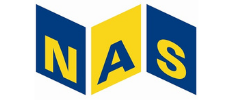 Tel: 01883 624961
Web: https://www.shopfitters.org/
NAS is the UK's dedicated professional association for shopfitters, fit-out and interior contractors. They promote their members' projects and news to a wider audience and offer a wide variety of membership benefits to help support those in the shopfitting, fit-out and interior contracting sector.
---

Tel: 020 3510 5018
Web: https://www.matesinmind.org/
Mates in Mind is a leading UK charity raising awareness and addressing the stigma of poor mental health. They promote and lead the development of positive mental wellbeing within the workplace. Mates in Mind works across industries, focusing on construction, as well as other sectors.
---

Tel: 01920 485 959
Web: https://www.ccscheme.org.uk/
The Considerate Constructors Scheme is a not-for-profit, independently managed organisation that supports and guides positive change in the construction industry. To help constructors improve their behaviours and the impact of construction activity, they have created the Code of Considerate Practice.
---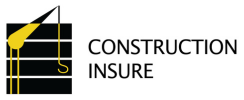 Tel: 020 8038 7072
Web: https://www.constructioninsure.co.uk/
With over 40 years' experience in the industry, Construction Insure are experts in providing construction insurance for all contractors and developers and pride ourselves on their commitment to customer service; which is why they have clients coming back to them year in year out.
---

Tel: +31-(0)6-819.189.43
Web: https://www.europeanasbestosforum.org/
The foundation strives to improve professional networks and the exchange of the state of the art knowledge on all matters related to asbestos, ultimately leading to saving lives. Across borders and sectors, available to everyone. Sharing the latest innovations, science, social insights, data, best practices and campaigns.
---

Tel: 01234 752 983
The British Society of Soil Science (BSSS) is an established international membership organisation committed to the study of soil in its widest aspects. The society brings together those working within academia, practitioners implementing soil science in industry and all those working with, or with an interest in soils.

Tel: 01442 248744
The BSIF is the UK trade association for the safety industry, a major independent voice for UK safety. Providing authoritative information on a range of workplace safety issues and representing the needs of the UK market, their members and the country's workforce.
---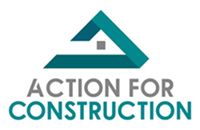 Tel: 07736 521 419
Web: https://actionforconstruction.org/
Founded in 2006, Action for Construction is a membership organisation committed to supporting the development of SME's and micro-businesses required to meet the future and changing needs of the construction industry and attracting the next generation.
---

Tel: 0300 123 5000
Web: https://www.drivingforbetterbusiness.com/
Driving for Better Business is a government-backed Highways England programme providing free resources to help employers in both the private and public sectors reduce work-related road risk, decrease the associated costs and improve compliance with current legislation and guidance.
---

Tel: 01206 306600
The Confederation of Roofing Contractors – CORC was established in 1985 and is now the most respected and widely known Roofing Trade Association within the industry and by the general public. Their members are considered to be the best roofing contractors in the business.
---

Tel: 0800 031 8503
Since 2002, CTC Training have been helping delegates go the distance and get the quality training they need. They have helped thousands of learners progress with their careers goals across the country. Their flexible online training courses mean you can fit learning around your lifestyle.
---