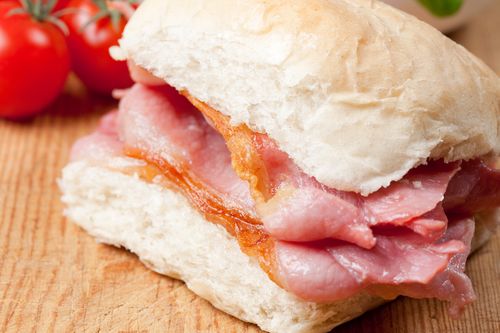 The UK Asbestos Training Association "UKATA" is hosting a Big Breakfast for the British Lung Foundation "BLF" this Autumn. The goal of the event is to raise as much money as possible in aid of vital work for anyone affected by lung disease.
The event takes place on Friday 15 November at the Markham Vale Environment Centre, Chesterfield from 9.30am, with an open invitation for guests to join the team for a breakfast butty charged at £1.50 each, with all profits donated to UKATA's chosen charity.
UKATA teamed up with the British Lung Foundation in 2019, through its Mesothelioma Patron Scheme, to raise awareness, fund research and support the victims of asbestos related diseases.
For over 30 years, BLF has been the only charity in Britain solely based on researching lung diseases. They help people of all ages suffering from a variety of conditions to include asbestos related cancer - mesothelioma. 10,000 people are newly diagnosed with a lung disease each week in the UK, over 5,000 die each year due to asbestos related diseases.
Event Organiser, Victoria Castelluccio says "We are extremely passionate about raising awareness of asbestos related lung diseases. Any building built or refurbished before 2000 has a real risk of containing asbestos it is not just a thing of the past and the wider we can spread the message the bigger the impact!
The work of the BLF reflects our objectives, this is the first Big Breakfast we have organised, we want to support our chosen charity to continue their work, we hope to welcome as many guests as possible".

Breakfast orders must be booked and paid for in advance:
Please contact Victoria Castelluccio by 11 November 2019 to confirm your attendance.
If you require Asbestos training, please see our list of training providers and courses near you.
Find a Training Provider