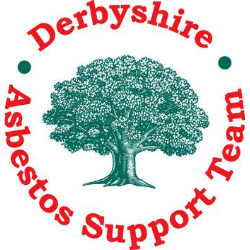 Asbestos The Campaign Against All Fears Flyer
On Friday 16 April 2021 at 09:30am - 1:00pm via Zoom, DAST's conference titled "Asbestos The Campaign Against all Fear" gives Trade Unions & Supporters an opportunity to find out more about the ongoing campaigning around asbestos and how they can get involved.
Working alongside the ASCE and the Yorkshire and Humberside Asbestos Group, this conference will be more interactive, giving delegates the opportunity to ask questions and enter into a dialogue as to how they can campaign for change on asbestos-related issues.
There will be talks from campaigners on how they organised successful and innovative campaigns as well as those already campaigning to support victims and raise awareness about the dangers of asbestos.
Speakers Include
Colin Hampton: Unite the Community Union - Creative Campaigning
Greg Byrne: RB Asbestos - The Current Asbestos Situation
There will also be break-out sessions with speakers for discussions and questions:
John McClean: JUAC - Asbestos in Schools
Dan Shiers: GMB - National Health, Safety & Environment Director - Eradication of Asbestos
Dave Smith: Blacklisting Campaign - Building a successful campaign
For further information, please contact Joanne Gordon - 01246 380415
Published on Friday 16th April 2021