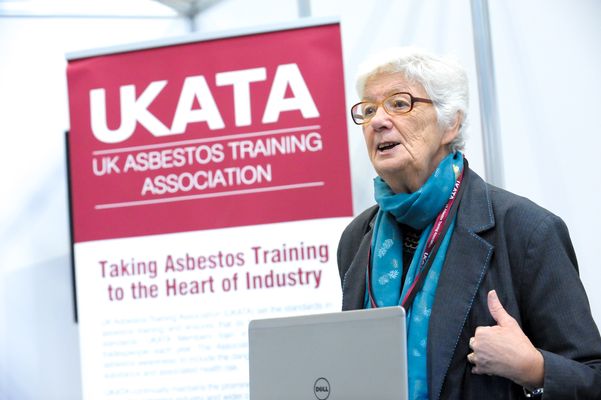 140 mile IRONMAN Triathlon to raise funds for the Mavis Nye Foundation.
Gareth Davies, a founding Director of ESS will be competing in the IRONMAN Wales race, one of the toughest races in the world! The aim is to raise funds for the Mavis Nye Foundation to enable the grants to begin; which will provide financial grants to aid newly diagnosed victims of mesothelioma, short term expenses, along with grants for research labs to pursue the development of new drugs and supporting young Uni Students to become mesothelioma Doctors.
We desperately need to raise awareness on the dangers of asbestos exposure; in the UK there are still over 5,000 deaths per year and more than 200,000 worldwide, and most of those diagnosed are given around 12-24 months to live. Even if you are unable to donate, you can still help by sharing this page. Let's try to get the message as far as we can!
Gareth will be doing a gruelling 140 miles in the triathlon and is currently quite terrified; he wanted to do something extreme with the hope that it helps spread the message far and wide, continuing Essential Site Skills fight to help save people's lives!
Gareth Davies: The Event – IRONMAN Wales – One of the toughest races in the world!
An Ironman covers 140 miles.
IRONMAN Wales begins on Tenby's North Beach, which provides one of the most spectacular swim locations on the race circuit. Despite challenging bike and run courses, athletes are treated to consistent and motivating inspiration from some of the most vocal and enthusiastic spectators in endurance sports.
An Ironman is the hardest one-day endurance race in the entire world, covering a staggering 140 miles from start to finish. Gareth will begin with a 2.4 mile open water swim….
With a quick transition, Gareth will jump onto his bike and get pedalling on the 112 mile cycle segment, and then finish the day (hopefully!) by progressing onto 'the run'. The name trivialises it a little, as 'the run' is actually a regulation length marathon – 26.2 miles of running after he's already covered well over 100 miles.
Donations can be made here.
Published on Thursday 3rd January 2019