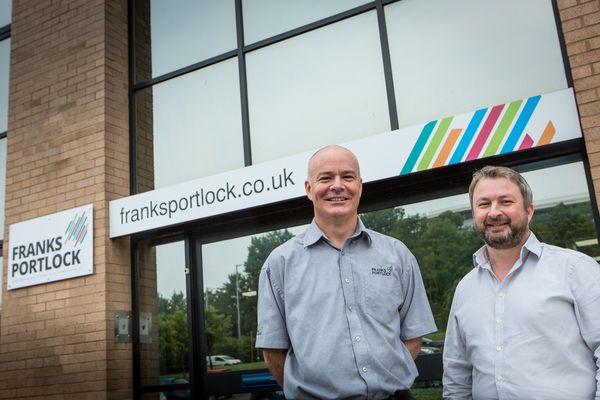 Franks Portlock Shortlisted for Prestigious Award.

Leading asbestos and environmental management consultancy, Franks Portlock has been shortlisted for a prestigious accolade for its commitment to the West Cumbria area.
Franks Portlock has been shortlisted for the Socio-Economic Commitment to West Cumbria Award in Britain's Energy Coast Business Cluster (BECBC) Awards 2018.
BECBC is a private sector led organisation, with members from SMEs to global companies with business interests in West Cumbria. In line with the organisation's aims, the awards recognise and celebrate 'Cumbrian collaboration'.
Founded in 2007, by Phil Franks and Stephen Portlock, Franks Portlock is a leading asbestos consultancy offering a complete range of asbestos consultancy, inspection, testing and management services.
The company, which has an office in Sellafield, Cumbria, undertakes a range of activities and projects, as part of its socio-economic commitment to West Cumbria, covering areas such as: employment training, educational and STEM development, volunteering and fundraising.
This includes: working with the Little Lifers First Aid Initiative and the Energy Coast University Technical College; ongoing fundraising and volunteering activities for Hospice at Home West Cumbria and the North Lakes Food Bank; and providing equipment and training – including UKATA certified Asbestos Awareness Training and ten Health and Safety training modules - for West Cumbria Works' 12-week community improvement project, which aimed to boost local employment.
James New, Sellafield site contract manager and North West regional manager at Franks Portlock, commented: "At Franks Portlock, we are dedicated to supporting the local communities in which we work and to the positive impact we can make to the West Cumbria area, through both immediate short-term support and long-term sustained development.
"As a local employer, we aim to maximise impact through engaging directly with local bodies, partners and agencies and, where appropriate, through collaborative working with fellow members of the Sellafield Supply Chain.
"I am delighted that we have been shortlisted for this award – it is a testament to the hard work and dedication of our team who go above and beyond their duties to support the West Cumbria region and engage with local initiatives, projects and charities."
The awards cover seven categories: SME Innovation and Creativity, Collaboration, Socio Economic Commitment to West Cumbria, Inspiring People, Growing Business, Micro Business of the Year and Company of the Year. Winners will be announced at the Gala Dinner at Energus on Thursday 22 November 2018.
Published on Wednesday 7th November 2018