Following a recent meeting with The Health & Safety Executive, UKATA can confirm a draft version of the HSE Asbestos Analyst Inspection Programme is now available
The draft Analyst Inspection Programme has identified that there needs to be more rigorous and robust systems in various areas of analyst work particularly regarding health and safety matters, personal monitoring, analyst engagement for the 4SC and for carrying out the 4SC process. There also needs to be high standards of quality control.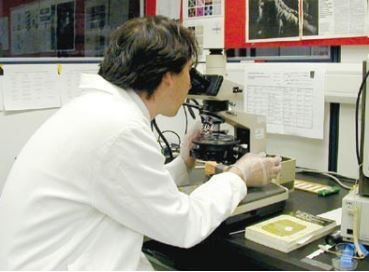 The document prepared by Dr M Gibson and Mr M Belcher may be subject to change.
Asbestos Analyst Inspection Programme - DRAFT

(The HSE have approved circulation with the understanding that the report is a DRAFT document which has not yet been presented to the HSE's Publication Governance Group for final approval. Image courtesy of HSE)