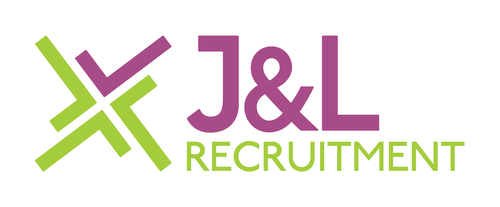 The challenges of the coronavirus pandemic have been felt across the whole construction industry, from the biggest principal contractors to the smallest sub-contractors. Sadly, in turn, this has seen a huge reduction in the requirement of site personnel and also industry professionals.
The effects and mood varied throughout the country and those employers that were able to sustain the impact of COVID-19 had done, whilst others were letting staff go.
Industry Associate J&L Recruitment, received numerous calls from asbestos contract managers who had just been 'laid off' and naturally needed a new role! They understood that if there were no managers winning and running projects, then there were no removal operatives on site, no removal operatives on site meant the industry would shrink. They knew that as a company this would be a great opportunity for them to give back to the industry and sought ways in which we could help.
The 'Zero% Commission' Campaign offered the entire asbestos industry FREE introductions to all asbestos contract managers who were unemployed as a result of COVID. J&L Recruitment made this promise to the industry to help improve and boost their specialised sector, and they are delighted to advise that it was a huge success.
The campaign helped five asbestos contract managers seek new roles across the country and helped contractors and candidates gather exposure across the entire sector, and as promised, all of their efforts were delivered completely free of charge. It was especially rewarding for J&L Recruitment to have worked with Nicole Allan who in return for their free help, had kindly donated to their chosen charity – The Mavis Nye Foundation.
James Johnson Managing Director of J&L Recruitment Ltd commented:
"We watched as most companies and agencies were shrinking their businesses due to lockdown and saw the entire industry become 'unemployed' overnight. We identified the devastation it had caused with operatives, managers, and even directors, and thought what could we do to help get the industry back on its feet and back to where it needs to be?
It is very rewarding to give back and what better place to start than within our own niche industry of asbestos. We were determined to find opportunities and a brighter future for those who had suffered as a result of COVID.
It's easy for a business to just 'take, take, take' but J&L Recruitment are much more than that, and I think this is clear for all to see. So much so that we were the first call for the majority of asbestos managers who were in need of help! I suspect it is for that reason that clients come back to us time and time again! We go above and beyond to help people and although our campaign has now finished, we are more than happy to help anyone who requires a bit of assistance."
J&L Recruitment Ltd are Industry Associates of UKATA and you can find out more about them on their website: https://jl-recruitment.co.uk/