Asbestos remains the UK's biggest workplace killer
Figures released by the Health & Safety Executive on 31st October 2018 reveal asbestos related deaths continue to rise in the UK.
The earlier data on Mesothelioma mortality released in July 2018 showed an increase in the number of deaths for 2016, rising from 2,542 (in 2015) to 2,595 (in 2016) with a similar number of lung cancer deaths.
These latest figures also show an increased number of Asbestosis deaths, rising from 467 (in 2015) to 500 (in 2016) due to past exposures to asbestos.
These figures combined represents over 5,000 asbestos related deaths per year, highlighting the importance of information, instruction and training.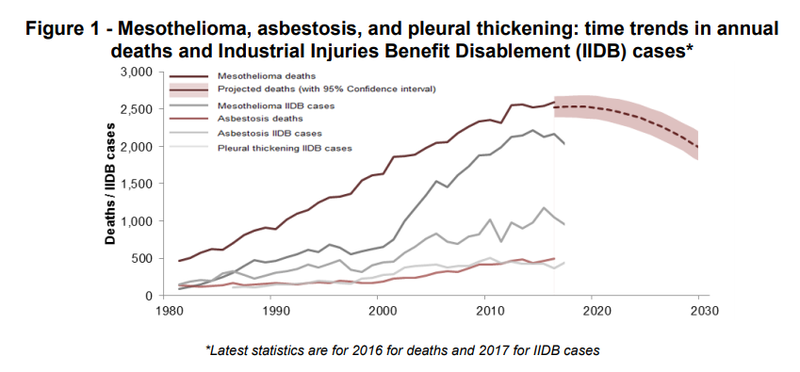 Asbestos is not a thing of the past! Despite being banned in the UK, asbestos can still be found in buildings built or refurbished prior to 2000. It is vital that you are aware of your working environment!
Every employer must make sure that anyone who is liable to disturb asbestos during their normal work, or who supervises those employees, gets the correct level of information, instruction and training so that they can work safely and competently without risk to themselves or others.
UKATA sets the standards in asbestos training, with asbestos training providers nationwide. To find your nearest training provider or for more information on courses available see our training directory.
Further Information
Health and safety at work Summary statistics for Great Britain 2018
Latest Asbestos Health Statistics
Published on Wednesday 31st October 2018