The UK Asbestos Training Association (UKATA) has been nominated for the "Innovation Award" in the upcoming Derbyshire Times Business Awards 2019, with the winners to be announced on 14 November at the Casa Hotel in Chesterfield.
The nomination recognises businesses who have created a new product, process or service and how the innovation has benefitted an organisation to create competitive advantage, through increased productivity, cost saving or development of the brand.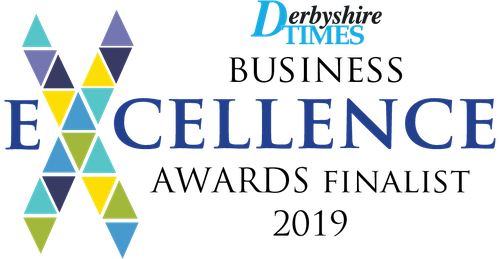 UKATA was commended in 2018 for their national 'Train Safe, Work Safe, Keep Safe' campaign, in recognition for the significant improvement in health and safety. Discussions took place in 2018 with Jobcentre Plus part of the Department for Work & Pensions, to understand how the 'Train Safe, Work Safe' campaign could work to support the unemployed and those actively seeking employment. UKATA, supported by members, wish to reach out to those who may not know about the risks associated with asbestos and offer support to those who require training in order to get back into work.
Free training offered by UKATA members supports those that are unemployed, NEETS (Not in Education, Employment or Training) and career changers in their journey to securing A job, a Better job and a future Career.
"Being nominated for the Innovation Award is a great endorsement for everyone here at UKATA," said Craig Evans, "as a not for profit trade association, to have our reputation enhanced by being shortlisted is a credit to our members and staff".
The Derbyshire Times Business Awards are one of Derbyshire's highest profile awards. The awards attract a wide range of entries from across all sectors from both small and larger organisations. But nominees all have one thing in common – they are truly excellent at what they do and have proved this by being shortlisted for a Derbyshire Times Business Award.
Published on Monday 7th October 2019