Join us for Love your lungs week this June, to raise awareness of lung health.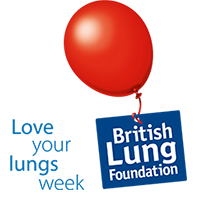 From 17-23 June, we're joining The British Lung Foundation to make a big noise about lung health.
Building on the success of Breathe Easy week in previous years, BLF plan to make Love Your Lungs Week even more ambitious.
Over half a million people have taken the BLF lung test to see if their breathlessness is something they need to get checked. Many people have taken action as a result, and some have got a diagnosis for the first time.
Out of breath? Listen to your lungs
Getting out of breath when you push yourself is healthy and normal. But sometimes it can be a sign of something more serious.
Take the free BLF online breath test to see if you should get checked out.
Let's encourage people to love their lungs and raise awareness of lung conditions this June.
For information on asbestos related lung conditions see Mesothelioma