Written by UKATA Chief Operating Officer, Craig Evans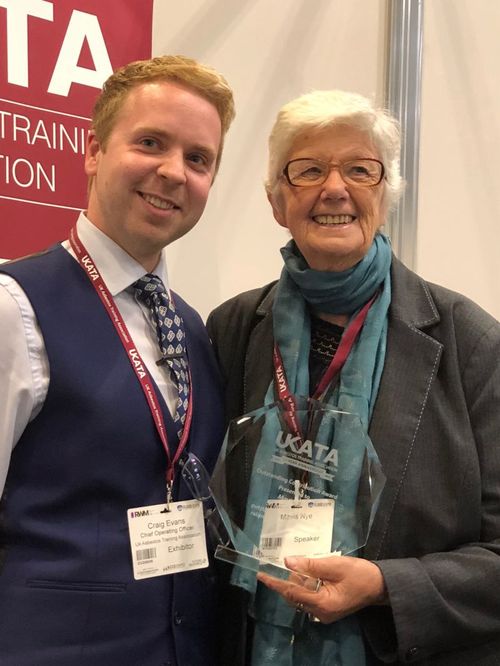 It is with profound sadness and respect that I share the news of the passing of Mavis Nye, a true warrior in the battle against mesothelioma. Mavis's remarkable journey and relentless advocacy have touched many lives, including mine.

I've had the privilege of meeting and spending time with Mavis on numerous occasions. Each encounter was a testament to her strength, dedication, and compassion. Despite her battle, Mavis always greeted the world with an infectious smile, a symbol of her indomitable spirit and positivity.

Her tireless efforts in raising awareness about mesothelioma have left an indelible mark on our community and beyond. Mavis's legacy is immense, and her spirit will continue to inspire us. Her years of living with mesothelioma showcased her extraordinary resilience and commitment to the cause. Now, she is at rest, leaving behind a legacy that will continue to guide and inspire future generations.

Our thoughts and deepest condolences go out to Ray, her beloved family, and friends during this difficult time. Mavis, with her ever-present smile and undying spirit, will be profoundly missed, but her impact and legacy will forever be a part of us.

Rest in peace, Mavis. Your fight, spirit, and smile will never be forgotten.
Published on Tuesday 21st November 2023