During the COVID-19 crisis, UKATA members have shared their stories with us on what they are doing to help and support the NHS.
Since then, even more members have come forward and shared their incredible stories with us:
Safety Services (UK)
Safety Services (UK) Ltd have donated all their stock of face fit testing kits to the East of England Ambulance Service. In addition to the donation of face fit testing kits, they have also provided numerous Face Fit Train the Tester courses to the frontline staff.
Jon Austin, Commercial Director for Safety Services (UK) said:
"We are very proud of our staff volunteering to this work and are so incredibly proud and thankful to our wonderful NHS"
JNC Safety Services
James Slater of JNC Safety Services Ltd has spent the last four weeks at various hospitals and hospices in Cornwall carrying out face fit testing on members of staff that need to use face masks in their duties.
James is likely to be spending more time at the hospitals and hospices due to the high number of staff that need to be tested.
3B Training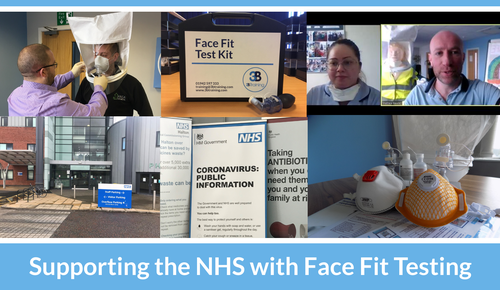 3B Training has been supporting the NHS with face fit tests and face fit testing workshops. They have been using their internal knowledge and resources to educate on the importance of face fit testing and wearing a mask correctly. 3B Training has also supported care homes, hospices, NHS Trusts, hospitals and emergency care units with face fit testing, workshops, face fit kits and testing solution.
Bardon Environmental
Bardon Environmental was approached by the Estates team at Barnsley Hospitals Trust who were running desperately low on PPE. So far, Bardon Environmental have so far donated 400 pairs of coveralls for the front-line staff.
Essential Site Skills
Over the past month, Essential Site Skills' team of fully qualified Fit2Fit testers have helped provide Face Fit Testing and Face Fit Train the Tester to frontline NHS staff fighting Covid-19. While it is essential that hospitals get the PPE they need, this equipment is only of use if the correct training or testing has been undertaken.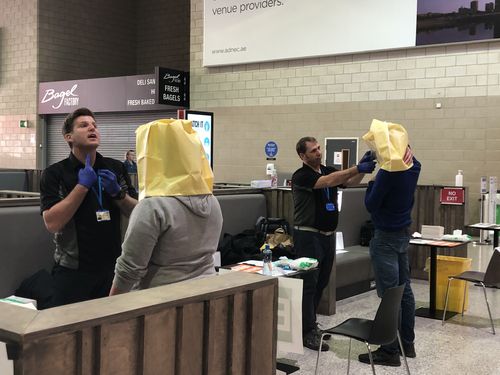 In early April, Essential Site Skills delivered Face Fit Train the Tester sessions to staff members of the Nottingham NHS Trust. This provided vital, hands-on experience in using PPE correctly, to boost their ability to test frontline staff. ESS provided this training free of charge from their Eastwood head office, following strict social distancing guidance in the process.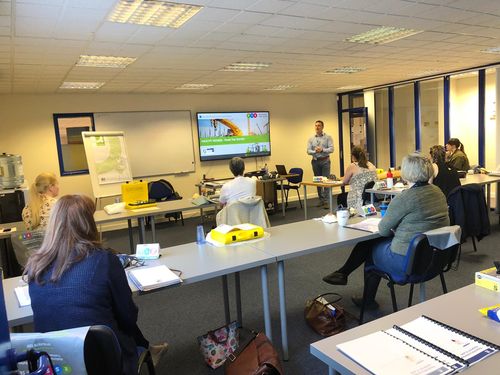 Essential Site Skills trainers are also working alongside A-Plant Safety's RPE team and We Fit RPE to fit test staff at the newly-opened Nightingale hospital in London. Working in shifts, several of their experienced trainers have spent the last two weeks away from their families and will continue to for the foreseeable future in order to ensure NHS staff are protected and supported in their ability to save lives. This is tough, tiring but incredibly important work and a rewarding chance to be part of national effort to beat the virus.
Essential Site Skills want to help our brilliant health service in whatever way they can, and their expertise in face fit training and testing could make a huge difference to those fighting Coronavirus on the frontline. You can contact the team by emailing info@essentialsiteskills.com or by calling 0115 8970 529