This annual week-long celebration of apprenticeships will bring the whole apprenticeship community together to celebrate the impact of apprenticeships on individuals, employers and the economy.
The theme for the 12th annual National Apprenticeship Week is: "Blaze a Trail". Through this year's theme, employees have been invited to showcase how apprenticeships bring new energy and passion into organisations.
UK Asbestos Training Association currently employs 5 apprentices, each working towards National Vocational Qualifications to include Business Administration, IT User Skills and Social Media.

Recently appointed Apprentice Nathan Shaw, supported by his Mentor Victoria Castelluccio, (herself a former apprentice) has been gathering content for #NAW2019 in the form of individual feedback from staff members within the association:

Current UKATA Apprentices – have been asked to provide statements to describe their experiences and what their apprenticeship means to them. To share details on the level of support they have received and their achievements.

Former UKATA Apprentices – members of the team who have completed their apprenticeships and progressed into a position within the association, were asked if they could share their apprenticeship journey to include their aspirations and passions. They were also asked to share a message for potential apprentices considering their options.

Mentors – were asked to give their feedback on the benefits of recruiting apprentices in the workplace. The value apprentices bring and the cultural impact on business.

During #NAW2019 UKATA Apprentice team will take over social media channels to share the feedback the staff team have given in support of the event and to celebrate apprentices.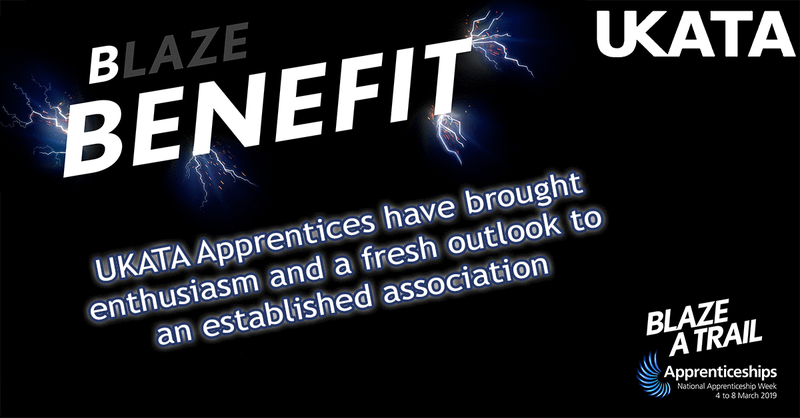 UKATA is a leading authority on asbestos training. To find an UKATA approved asbestos training provider near you click below or for free advice call our team on 01246 824437.
Find a Training Provider