UK Asbestos Training Association (UKATA) are proud to announce we have formally joined in partnership with SMAS Worksafe with the aim to upskill SMAS Worksafe members in asbestos and asbestos training.
SMAS Worksafe is a leading registered member of Safety Schemes in Procurement (SSIP). A health and safety assessment company who take great pride in working with some of the biggest names in construction and provide a second to none service to their members, clients and consultants alike.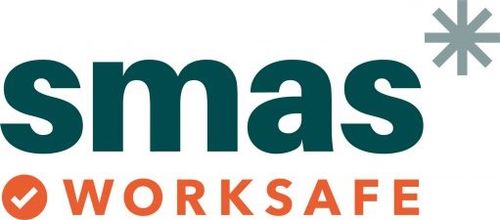 Since the launch of SSIP, it is now common practice for construction companies and housebuilders in the UK to require their contractors to hold a valid SSIP certificate before they start work on site. As a dedicated H&S assessment company, SMAS Worksafe have a team of in-house trained assessors ready to guide members through the application process and gaining their certificate.
Holding a valid SSIP Member Scheme certificate means that a contractor has demonstrated their capability by meeting the 'core criteria'. SMAS Worksafe is trusted by over 45 of the biggest construction companies in the UK to help them ensure full safety compliance for all sites.
What makes SMAS Worksafe stand apart from the competition is that their assessment now includes additional area of compliance such as Environmental and Quality Management. Many construction companies are now asking their contractors to demonstrate their compliance and commitment in these areas.
You can become a member of SMAS Worksafe and gain a SSIP certificate in as little as 3 days and thanks to the SMART application form, when members apply online, they're able to save up to 40% of the work required when renewing the following year.
SMAS Worksafe has enabled thousands of contractors to show their commitment to workplace safety, secure work with trusted organisations and lead the way in safety regulation.
UKATA members will receive regular updates from SMAS Worksafe on subjects such as health & safety, environmental and quality management, modern slavery and anti-bribery and corruption whilst SMAS Worksafe members can expect regular information and updates from UKATA around asbestos and asbestos training
"It made absolute sense and we are delighted to partner with SMAS Worksafe. Our collaboration recognises the quality standards of both organisations and aims to assist members and the wider industry alike to demonstrate their commitments to workplace safety".

– Craig Evans, UKATA Chief Operating Officer
"The aim of this partnership is to raise standards in asbestos across the industry. I look forward to working with the team at UKATA to ensure that our members are kept up to date with all the relevant asbestos information and know how to identify relevant and accredited training"

– Business Development Manager, SMAS Worksafe Trish Meyer
If you are interested in further information, please contact SMAS Worksafe here.