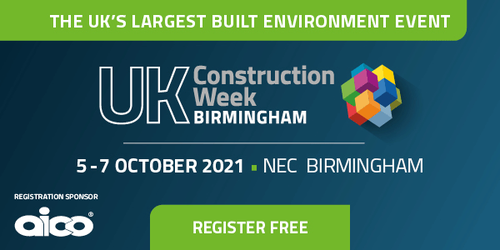 The UK Asbestos Training Association (UKATA) will exhibit at UK Construction Week this Autumn, emerging from the pandemic to greet delegates face to face after events were cancelled in 2020.
UK Construction Week is the UK's largest built environment event, staging at Birmingham NEC 5-7 October 2021.
Along with four conferences, 15 CPD and workshop hubs, and three major award presentations, UK Construction Week Birmingham 2021 will mark a celebratory focal point as construction can share learnings from the recovery and look to a bright future.
The UKCW road to recovery will also be partnered by The Times, with editorial support for the event.
Nathan Garnett, Director for UK Construction Week said:
"The pandemic has put construction in the spotlight, from building NHS hospitals to pioneering COVID secure sites, and it has met all of the challenges head on. Now it has been asked to be the catalyst for the economy, and drive the recovery, and we will use all of our events and digital communities to assist in meeting that challenge head on as well".
Established in 2008, UKATA is a highly respected, leading authority on asbestos training. Its passion is to both maintain and improve asbestos training, ensuring the highest standards are upheld by means of continual quality assessment.
UKATA continuously works within current legislation as a minimum, whilst collaborating with industry partners to ensure that the UK has the highest standards of asbestos safety.
UKATA freely shares knowledge and information both online and across social media, demonstrating that education remains their top priority.
Registration is free:
Register Now
Published on Thursday 22nd July 2021
Date: Between Tuesday 5th October 2021 and Thursday 7th October 2021
Location: NEC, Birmingham
Register Here