Construction Industry Training Body (CITB) have accepted UKATA as a recognised organisation for asbestos training standards.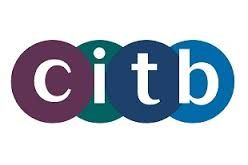 This allows UKATA Members to apply (at no cost) as a CITB Approved Training Organisation (ATO).
Existing UKATA Members will have experienced first-hand the robust structure that has been developed throughout the years to prove beyond any shadow of doubt, that Members all meet the exacting standards that UKATA has become respected for throughout industry.

Craig Evans, Chief Operating Officer of UKATA says "I would like to take the opportunity to congratulate all of our Members for achieving the UKATA standard and also for their steadfast loyalty especially during times of development and change within UKATA".
"Graham O'Mahony (Chair of UKATA) and I met with CITB at the beginning of 2018, and I am delighted to announce that the CITB have accepted UKATA as a recognised organisation and UKATA members are now in a position to apply as a CITB Approved Training Organisation (ATO) based on the following criteria:


UKATA Members can register as an ATO at no charge (no audit/registration fee or annual fees for asbestos products in the Assured/Recognised categories)
UKATA Members will need to complete an application to register as an ATO and UKATA Members can apply to offer the Assured and Recognised Products.
"As a UKATA Member you are pre-approved to apply as an ATO with the CITB as the UKATA standard is accepted as an approved direct entry framework".
The short duration courses currently developed and eligible for a CITB grant include; Asbestos Awareness and Asbestos Licensed Scaffolding Activities. UKATA will be working closely with CITB and other industry stakeholders to develop the Non-Licensable, Licensable and Additional course standards. More information on this will follow over the coming months.
If you are considering becoming a Member of UKATA to deliver approved asbestos training, now is a great time.
For information on how to become a UKATA training provider, review the application process.
Published on Thursday 8th November 2018