Taking place at The Jurys Inn, East Midlands Airport 4th July, The UKATA Asbestos Conference Conference 2019 allows delegates the opportunity to hear from experts in the asbestos industry, along with networking opportunities throughout the event.
Speakers will be announced over the coming weeks, keep checking this page for further updates.
UKATA Members are invited to the AGM & Asbestos Conference by using the booking form below:
Non members can use the following form to attend the Asbestos Conference:
Member Booking Form
Non Member Booking Form
Speakers
HSE to address delegates at UKATA Conference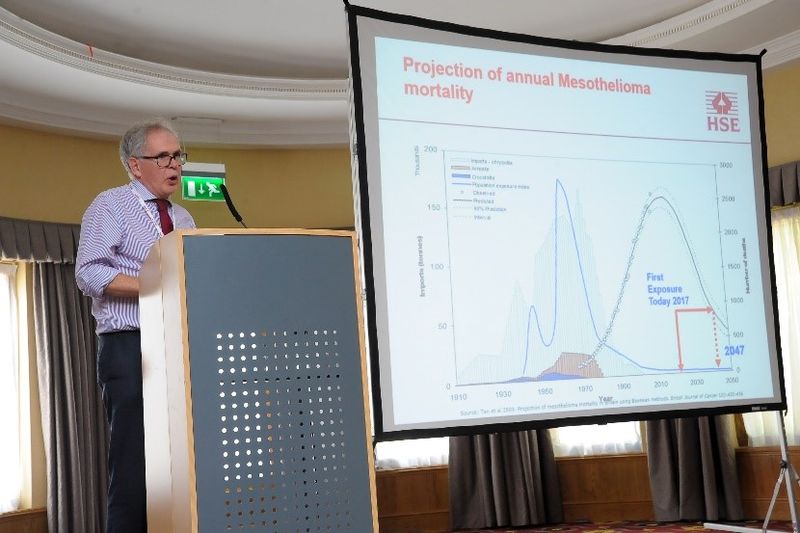 UKATA is pleased to announce the first speaker for their annual Asbestos Conference, taking place in July 2019.
Dr Martin Gibson of Health and Safety Executive is internationally recognised for his knowledge of asbestos, his work with HSE and his involvement with trading bodies, manufacturers and other key groups to improve control of the risks from asbestos.
Dr Gibson addressed delegates at UKATA's 2017 Asbestos Conference on 'Asbestos Licenced Training for the Future'. This year he returns to speak about the new Analyst Guide with his presentation titled "Asbestos 4-Stage Clearance and other Key Changes in the New Analyst Guide".
UKATA AGM & Asbestos Conference takes place 4th July The Jurys Inn, situated at the main entrance to the East Midlands Airport.