UKATA Director, Adam Harding has been appointed as Session Chair at The European Asbestos Forum (EAF) Conference, taking place at the Brussels Marriott Hotel Grand Place 30 November and 1 December 2023.
The main theme of the 6th International EAF Conference is: "Asbestos & The Way Forward," Throughout the two-day event, a plethora of esteemed speakers from across the globe will illuminate the latest in science, insights, innovations, and policies shaping our asbestos landscape.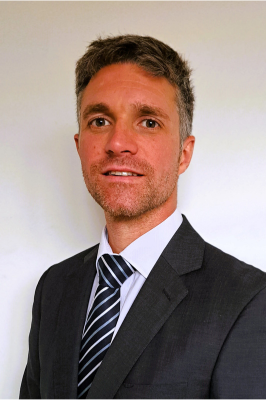 Adam Harding entered the industry as a science graduate and furthered his education with NEBOSH and BOHS training qualifications. Adam's early career was spent in surveying and project management roles, gaining valuable field experience. He then went on to hold senior roles withing a leading asbestos consultancy prior to establishing ADM Training ten years ago. In his role as UKATA Director, he remains dedicated to driving continuous improvement and progress within the asbestos training industry.
The plenary session will provide delegates the opportunity to hear from Keynote speaker Gordana Materljan LLM, Legal Officer in the European Commission, Directorate-General for Employment, Social Affairs and Inclusion and mesothelioma survivor, Heather Von St. James amongst many other experts in the industry.
UKATA Director, Adam Harding will then chair a session focussed on "Asbestos & It's Impact on Society" during which attendees will gain insights from Kevin Bampton of British Occupational Hygiene Society (BOHS), Professor Steven Kao of Sydney Medical School, Guillermo Villamizar and Professor Manuel Saba of University of Cartagena among others. In a parallel session "Asbestos & Professional Perspectives", UKATA member Wayne Bagnall will provide delegates with a seminar titled "Does your reinforced concrete contain asbestos"?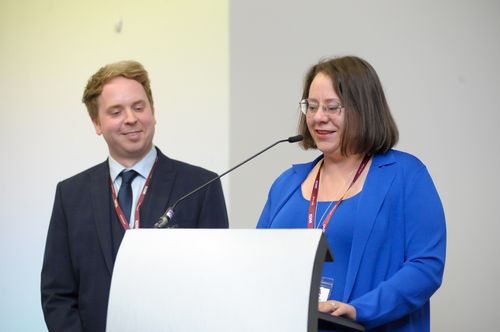 Speaking on the conference, EAF President Dr Yvonne Waterman says "I am very proud to present an immersive programme that goes beyond the ordinary. From engaging workshops to captivating exhibitions, every moment will resonate with the spirit of progress. We are truly looking forward.
This event is also about forging meaningful connections. The networking opportunities here are bound to inspire new ideas and collaborations, contributing to our collective goal of accelerating progress to save lives. With professionals like you, this event is a convergence of the best minds in the field. Awareness, collaboration, acceleration and eradication: these are the key words of the conference. These four words are what the foundation believes in and what I would like to share with you."
As silver sponsors, UKATA has collaborated very closely with the organisers to produce the conference booklet, promote the event to its extensive network, and support the EAF with the utmost level of commitment. In addition, Chief Operating Officer, Craig Evans and Membership Manager, Sasha Brailsford will travel from the UK to Brussels, to represent the association its members, associates, and to showcase UKATA's comprehensive training portfolio available to delegates worldwide.
On UKATA's commitment to sponsor the event, EAF Founder, Dr Yvonne Waterman said "My warmest thanks to UK Asbestos Training association for the heartfelt support"
UKATA members can benefit from discounted tickets to the event, please contact UKATA's marketing department for more information on this special offer.
UKATA, a leading association, is dedicated to enhancing the quality and standards of asbestos training with the aim to shield workers and the public from the hazards of asbestos exposure.
The association collaborates closely with its members to guarantee that they have access to the latest information, training resources, and industry updates. They provide a suite of support services to assist them in accomplishing their training objectives. Their membership encompasses a diverse array of organisations involved in asbestos training, including training providers, asbestos removal contractors, consultants, and equipment suppliers.
UKATA is fervent about promoting safe and responsible working practices, committed to working with members and partners to realise a shared vision of protecting workers and the public from the hazards linked with asbestos exposure.
Published on Wednesday 15th November 2023