HSM Knowledge Exchange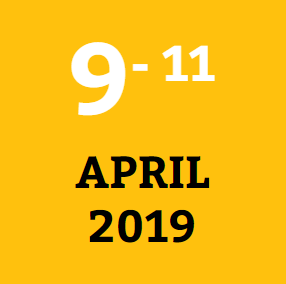 The Health & Safety Event will be held, this year, from 9-11 April at the NEC, Birmingham. One popular and well-received feature of the event is the re-branded HSM Knowledge Exchange theatre in which panels of experts take part in interactive question and answer sessions with the audience on a range of pertinent health and safety topics.
This initiative is actively supported and sponsored by "Health & Safety Matters" (HSM), the leading publication for the health and safety sector.
Hear from UKATA Director, Gareth Jones on Using Respiratory Protective Equipment 10th April 11:00 – 11:30
Work activities may result in harmful substances contaminating the air in the form of dust, mist, gas or fume and RPE is designed to protect the wearer from these hazards. The HSM Knowledge Exchange will provide key advice on how to identify suitable RPE and will also focus on fit testing, highlighting the importance of correctly fitted RPE that will assist in protecting workers.
Training & Competence 11th April 14:45 – 15:15
UKATA Director, Gareth Jones joins the Interactive discussion on Training and competence, which is key to reducing workplace risks and business performance. The HSM Knowledge Exchange Theatre will explain what delegates may need to do to ensure employees receive appropriate health and safety training. It will also give advice on who may need training, what form the training may take and how to organise it. In addition, it will also touch upon the key safety benefits of ensuring that staff are competent to complete all tasks and thus reduce risks. This will include ISO 45001 - The burden of occupational injuries and diseases is significant, both for employers and the wider economy, resulting in losses from early retirements, staff absence and rising insurance premiums.
To combat the problem, ISO has developed a new standard, ISO 45001, Occupational Health and Safety Management Systems - Requirements. The HSM Knowledge Exchange will reveal how the new standard will help organisations reduce this burden by providing a framework to improve employee safety, reduce workplace risks and create better, safer, working conditions, all over the world.
UK Asbestos Training Association will be present on stand K51 for your asbestos training enquiries.
Register to attend The Health & Safety Event