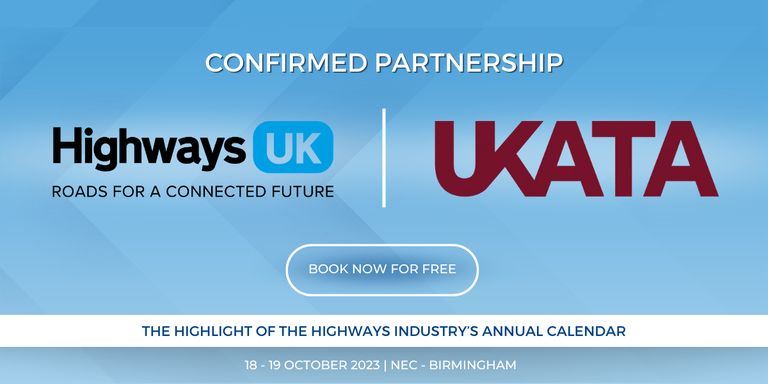 UK Asbestos Training Association (UKATA) Director Chris Bishop set to address delegates at Highways UK in Birmingham this October.
Highways UK is the must attend for the highways and road infrastructure sector in the United Kingdom. It is the place for market knowledge, innovation and new business, for the entire value-chain. The event takes place at the NEC in Birmingham 18 – 19 October 2023.
On Thursday 19th October at 2pm, UKATA Director Chris Bishop, will take the Big Thinking Stage (sponsored by Shell Road and Construction), on a panel session titled "Safeguarding our most vital asset: promoting health, safety, and wellbeing in highways"
He will be joined by Mel Clarke, Health, Safety & Wellbeing Director, National Highways, Andrew Sharp, Managing Director, Carnell/ Supply Chain Safety Leadership Group, Adam Green, Chief Executive Officer, FM Conway and Matt Birtles, Principal Ergonomics Consultant, Health and Safety Executive.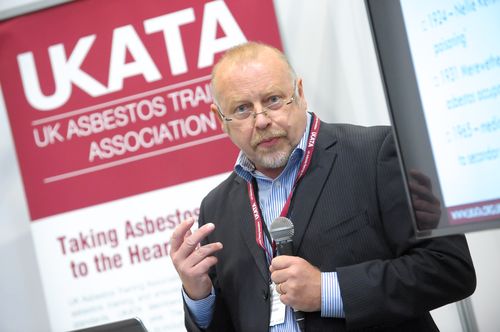 As a chartered chemist, chartered quality practitioner, and 'Fellow of the Royal Society for Public Health', Chris Bishop has worked with UKATA since its inception and represents the association at the HSE-led Asbestos Network meetings.
For over 20 years, Chris has been working within the asbestos industry. Over a decade ago, he started his own asbestos consultancy and training company AT&C (Asbestos Training & Consultancy) Ltd which offers asbestos awareness, non-licensable and licensable asbestos training, the duty to manage, and asbestos surveyor training courses along with site support. His company also works with clients in managing asbestos and provides consultancy support for remediation projects, including contaminated land.
UKATA Chief Operating Officer, Craig Evans said "We are excited to partner with Highways UK and bring attention to the importance of safe working practices within the highways industry and beyond. Despite being banned in 1999, asbestos exposure remains a serious issue, and it is vital that those working in the industry are educated and aware of the risks associated with asbestos-containing materials. We are pleased to have Chris Bishop represent UKATA and share his expertise on this important issue."
Highways UK say "We are delighted to have UKATA on board as a partner for the event that has rapidly established itself as the sector's must-attend exhibition and the highlight of the highways industry's annual calendar.
We invite you to join us 18-19 October 2023 to exchange ideas, build your brand, form friendships and partnerships, grow your professional network, explore the future, and uncover new opportunities alongside us."
UKATA, a leading association, is dedicated to enhancing the quality and standards of asbestos training with the aim to shield workers and the public from the hazards of asbestos exposure.
The association collaborates closely with its members to guarantee that they have access to the latest information, training resources, and industry updates. They provide a suite of support services to assist them in accomplishing their training objectives. Their membership encompasses a diverse array of organisations involved in asbestos training, including training providers, asbestos removal contractors, consultants, and equipment suppliers.
UKATA is fervent about promoting safe and responsible working practices, committed to working with members and partners to realise a shared vision of protecting workers and the public from the hazards linked with asbestos exposure.
Book Free Tickets for Highways UK 2023
Published on Wednesday 4th October 2023