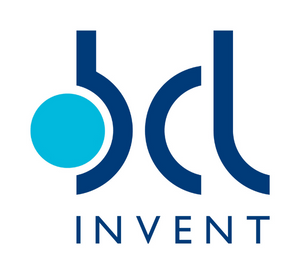 UKATA is delighted to welcome its first international industry associate, BCL Invent.
Based in France, BCL are a gels manufacturer and designer of innovative solutions for health and safety.
BCL INVENT : gels manufacturer and designer of innovative solutions for health and safety.
From 2002, during his professional practice as vascular physician, Dr. Frédéric Bosler observed discomfort related to the ultrasound gel bottle, both for the physician but also for the patient. Very quickly he wanted to find a fast and concrete technological alternative solution.
During 2006 he was joined by two young biomedical engineers, Alexandre Chasteloux and Elie Leonhardt, who worked alongside him on the first prototype of the ultrasound gel dispenser. BCL Invent is about to be born, with for finality the research and innovation at service of people protection.
Three years later, after several congresses participation and constant testing in university hospitals, the Echo Revolution, the first ultrasound gel dispenser, was released on the market.
Today, BCL Invent designs and develops innovative devices for safety, prevention and workplace health. It develops entirely its products, from manufacturing to after-sales service, without ever deviating from the values of innovation and eco-responsibility which remain the core of BCL Invent® way of thinking.
Asbestos is a major public and occupational health problem: this material despite multiple qualities has been shown to be highly toxic. It has been used extensively since the last decades and the cancers number linked to continue to increase.
Our solutions:
BCL INVENT® manufactures and markets a range of patented products allowing capture and retention at source of fine and ultrafine particles.
The use of EasyGel Protect solutions allow to reduce dust levels below the limit value for occupational exposure asbestos which is 10 fibres per litre for eight work hours.
These results are obtained in strict compliance with the implementation of our products.
Our solutions meet the requirements of European legislation and protect operators and their environment.
Our range is available for:
Drilling
Cutting
Slabs removal
Chiselling
Diagnosis
Coring
Impregnation
Spraying
Dust Removal
We wanted to join UKATA to promote our know-how through a serious and reliable partner, aware of the health issues related to asbestos and sharing our values in terms of ethics and eco-responsibility. We are looking for international partners to ensure the dissemination of our solution.
Regards,
Frédéric Bosler
CEO
Published on Monday 29th November 2021