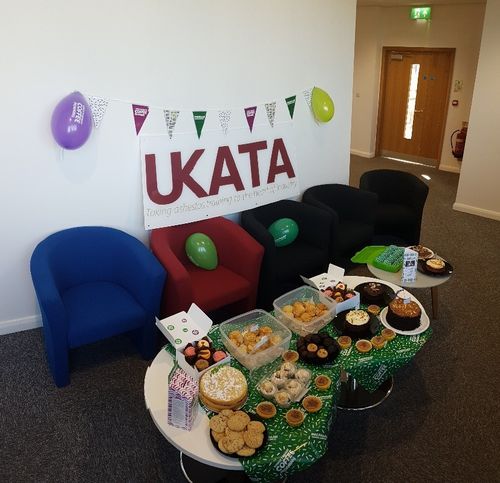 UK Asbestos Training Association "UKATA" is hoping to raise much-needed money for people living with cancer by hosting an event as part of Macmillan Cancer Support's World Biggest Coffee Morning.
The event is being held on Wednesday 25 September at Markham Vale Environment Centre, Chesterfield from 10:00am until 11:30am. UKATA invite guests to come along, share in the fun and raise vital funds at the same time foe the growing number of people living with cancer across the UK.
Macmillan is almost entirely funded by donations and simply cannot support the growing number of people with cancer who need them without the public's help. There are over 2.5 million people living with cancer in the UK and this number predicted to rise to 4 million by 2030.
Organiser Victoria Castelluccio says "UKATA is a not for profit association, a leading authority on asbestos training. We are hosting this coffee morning to support Macmillan and further raise awareness of asbestos related cancer. There are around 2,500 deaths related to asbestos related cancer Mesothelioma each year in the UK. Cancer can affect anyone, and it impacts on every part of your life. Macmillan provides financial, physical and emotional support for people living with cancer and we want to support the charity to continue their efforts."
For more information about the event contact info@ukata.org.uk or call 01246 824 437.