UKATA member MBO Safety Services Limited have announced that they are supporting their local NHS hospital, the Robert Jones Agnes and Hunt Orthopaedic Hospital in Oswestry.
On Friday 27 March 2020, the staff at MBO Safety Services started working day and night shifts, plus throughout the weekend to face-fit test NHS staff.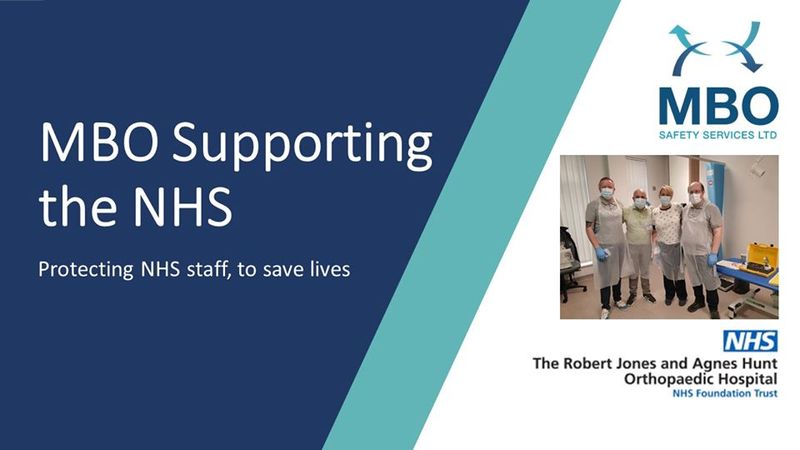 Sil Owen, Company Director from MBO Safety Services said:
"The MBO team are so humbled by the whole experience, which words cannot describe. Our staff are working tremendously hard, rotating shifts to support the NHS during this crisis.
The testing allows NHS front-line staff to feel reassured that they are safe and also ensuring that all the staff can do their job with more comfort.
Our NHS workers are doing an immense job. Although we are doing the testing, we need support. We have over 700 staff still to test however, we are running rapidly low on solution. We are asking for your help to spread the word and for any donations that you are willing to make so we can help our local NHS.
We require fit test solution from suppliers, 3M, Bitrex or Moldex in either bitter or sensitive. One 55ml bottle will be adequate for around 30-40 NHS staff.
We appreciate all of the support you can give, even if by simply sharing our Facebook post and spreading the word"
All UKATA members are invited to donate and can do so by sending an email to info@mbo.ltd so suitable arrangements can be made.
You can share their Facebook post by clicking here: https://www.facebook.com/MBOSafetyServices/
Published on Thursday 2nd April 2020