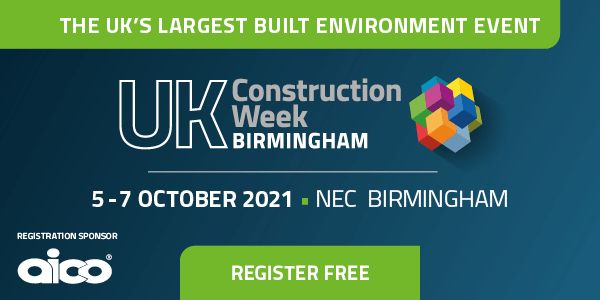 UK Construction Week is the UK's largest built environment event, staging at Birmingham NEC 5-7 October 2021.
Along with four conferences, 15 CPD and workshop hubs, and three major award presentations, UK Construction Week Birmingham 2021 will mark a celebratory focal point as construction can share learnings from the recovery and look to a bright future.
On 5th October at 11:45am, UKATA representative Emma Willey will deliver a session on "Health & Wellbeing within the asbestos industry". With over 30 years' experience working within the asbestos industry and a decade of working on wellbeing issues, Emma is uniquely placed to talk about health & wellbeing within the construction industry. Combining knowledge of health & safety and employment law with personal experience of daily work within the industry both on site and behind the scenes, Emma shares insight on how to best manage wellbeing within your own organisation. Looking out for your staff, being aware of the daily challenges they face from asbestos issues, wellbeing, mental health, and stress, this is a talk not to be missed.
Nathan Garnett, Director for UK Construction Week said: "The pandemic has put construction in the spotlight, from building NHS hospitals to pioneering COVID secure sites, and it has met all of the challenges head on. Now it has been asked to be the catalyst for the economy, and drive the recovery, and we will use all of our events and digital communities to assist in meeting that challenge head on as well".
Established in 2008, UKATA is a highly respected, leading authority on asbestos training. Its passion is to both maintain and improve asbestos training, ensuring the highest standards are upheld by means of continual quality assessment.
UKATA continuously works within current legislation as a minimum, whilst collaborating with industry partners to ensure that the UK has the highest standards of asbestos safety.
UKATA freely shares knowledge and information both online and across social media, demonstrating that education remains their top priority.
Registration is free:
Register Now
Published on Tuesday 28th September 2021