Action Mesothelioma Day - Friday 3rd July 2020
Action Mesothelioma Day is held annually on the first Friday of July. In support, numerous charity organisations hold events to remember friends and loved ones on this special day.
Hundreds of people up and down the UK join in harmony to raise awareness and share their stories.
This year, due to the current pandemic, Derbyshire Asbestos Support Team (DAST) are not able to bring people together and organise a physical event like previously. They are however holding a 'Virtual Action Mesothelioma Day' with other asbestos support groups via webinars and social media.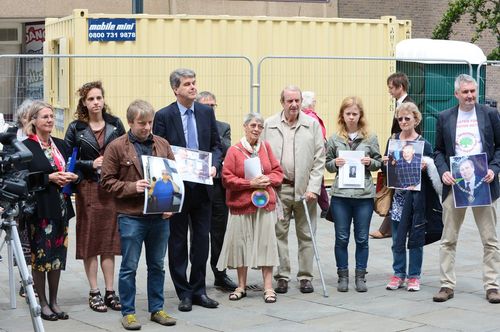 A minute's silence will be observed at 11:00am on Friday to reflect and think of those that have lost their lives. Following the silence, at 12:00pm, a DAST Support Video by Dave Brown will be released.
Other events happening throughout the day include UK Mesothelioma Alliance hosting a virtual event on their Facebook page between 11:00am – 12:00 noon, which will include patient stories and clinical expert presentations.
Finally, the June Hancock Mesothelioma Research Fund will be holding a Zoom Meeting between 1:00pm – 3:00pm where you will get to hear from mesothelioma researchers, with five-minute presentations on the projects they are working on to support mesothelioma patients. There will also be an opportunity to ask questions.
Those wishing to support Action Mesothelioma Day can by using the #AMD20 holding up the sign which you can download here.
For more information on any of the events happening on the day, please contact DAST.
Published on Friday 3rd July 2020