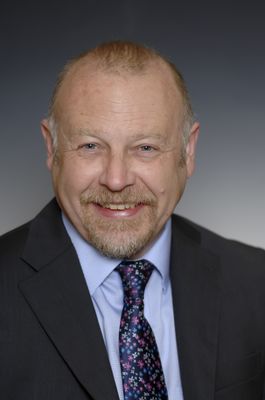 UKATA named a partner at 2017 Contamination Expo 2017
UKATA director will present key seminar at September event
For the second year running, The UK Asbestos Training Association (UKATA) is a named partner for the Contamination Expo Series. Taking place from 27 – 28 September at ExCeL in London, UKATA will be exhibiting at the event from stand C7172. UKATA director and Chair of Membership Chris Bishop, will also address the conference on safe asbestos removal.
As the largest exhibition and conference dedicated to preventing and managing environmental contamination in water, on land and in air, the Contamination Expo Series offers the latest knowledge, products and innovations to manage all aspects of pollution. With new courses from UKATA covering asbestos in soils, the Expo is the perfect platform for Chris Bishop to address delegates on asbestos removal.
"UKATA is proud to be a partner of the Contamination Expo again," said UKATA Marketing Officer, Victoria Castelluccio. "The issue of asbestos in soils is now firmly on the agenda and Chris Bishop is one of those rare individuals who combines management and training expertise with hands on experience in UKAS laboratories, ISO systems auditing and asbestos surveying, removal and land remediation."
With a working career spanning four decades, Chris originally trained as an analytical chemist and has worked in a variety of industry sectors where it is paramount to get "the right answers". For nearly eighteen years, Chris has been working within the asbestos industry in various roles including surveying, analytical, removal and has first-hand experience of asbestos contaminated land remediation. Chris has designed and presented many training courses at Health and Safety events across the country.
"UKATA is using the Expo to promote the message on asbestos training and making delegates aware of the facts and Chris Bishop is another reason to attend," added Victoria. "Chris is heavily involved in remediation project management relating to asbestos in soils, making his seminar the perfect complement to the UKATA staff who will be present on our stand. This year's Expo is a must-attend and UKATA is looking forward to it."
UKATA exists to set and verify standards and to emphasise the importance of best practice in training when it comes to the safe handling, removal and disposal of asbestos.
Free Tickets for the Contamination Expo Series only available from the event website
Tasked by the HSE in 2008 for taking-on, managing and developing the list of training providers for licensed asbestos work in the UK, UKATA is now the leading authority in all levels of asbestos training in the UK. For further information on UKATA, visit www.ukata.org.uk